Do Something
Author

June Stepansky

Published

October 10, 2019

Word count

519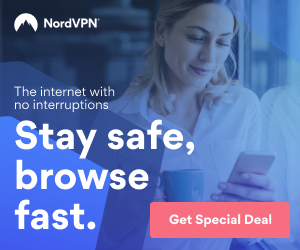 I have been waiting for many years for the Republicans in Congress to act to make our country safer from mass shootings I thought they would do something when 20 children and 6 adults were killed at Sandy Hook--a shooting which shocked the whole nation. I thought they would act after The high school shooting in Parkland, (17 deaths), the Orlando night club (50 deaths), the Las Vegas music festival, (59 deaths) the El paso Walmart (22 deaths), Sutherland Springs church (25 deaths), Odessa and Midland, (7 deaths), San Bernardino (14 deaths) Virginia Beach (12 deaths), Thousand Oaks (12 deaths), Pittsburgh synagogue (11deaths). and Santa Fe High School (8 deaths)
Since Sandy Hook there have been 2219 mass shootings with 2406 people killed and 9280 wounded.The CDC reports that in 2016 there were 39,000 gun deaths from homicides and suicides. 14,000 homicide and 23,000 suicides.
We have been told that guns don't kill people, people kill people. What is a truer fact is that people with guns kill people We have been told that people need guns for self-defense. According to Harvard University analysis of figures from the National Crime Victimization survey, people defended themselves in 0,9 percent of crimes from 2007 to 2011 The survey shows that guns are used very rarely for self-defense.
The following statistics compare all the mass shootings in the world in 2019 by country.
18 countries had 0 mass shootings,
New Zealand—1,
Netherlands-1,
Canada-1,
Mexico-3,
United States 249
All of these countries have the same problems that we have. They have mental health issues. They have differences of political opinion. They have crime, but they also have sensible gun laws which keep their citizens safer.
When the citizens of El Paso gathered for the memorial for their dead children and husbands and wives and friends and shouted at their Governor to DO SOMETHING, they issued a cry of pain that echos in the hearts of every caring person in this country. If our government has done nothing all of these years when they first saw the dead children at Sandy Hook and have continued to do nothing to deal with all of the successive violence that happens every year, then we can assume that the present administration and senate for their own selfish goals will continue to do nothing. It is now the responsibility of every parent, every husband, every wife, every voter in this country to take on this responsibility and finally do something at the ballot box.--vote out every Republican and every Democrat who will not take action to remedy this danger to our families. If we don't do this in 2020 then we will be the ones that are ultimately responsible for the next mass shooting. If we vote in a new president and a responsive house and senate who will DO SOMETHING then we will have finally given a fitting memorial to all of the babies and children and men and women who have tragically died as a result of the inaction of our legislators. The responsibility now is ours!
Source: CNN, Washington Post, New York Times, Hartford Courant (Connecticut), Patriot News (Pennsylvania), Long Beach Press--Telegram (California), Richmond Times--Dispatch (Virginia), Fayetteville Observer (North Carolina), Omaha World-Herald (Nebraska), Los Angeles Times, Chicago Tribune, Arizona Republic
June Stepansky is a published writer who writes books and articles about politics, self-improvement and living a happier life.
Article source:
https://articlebiz.com
This article has been viewed 1,011 times.
Article comments
There are no posted comments.