Top 5 Benefits of the Dog Agility Training
Author

Martina Smith

Published

October 26, 2019

Word count

558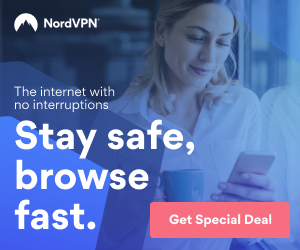 If you are looking for a fun and exciting sport to help you bond with your pouch, then you should think of the agility training equipment. The agility training program is a full body exercise in which you subject your dog to some obstacles in the right order. This involves jumps, walkways, running through bushes and tunnels and getter totters among other assignments. Agility training is thus an essential step in ensuring that your dog is healthy, social, well-behaved and can take commands. If you are therefore not sure on whether to take your dog through the agility training course, then you can go through this guide to understand the benefits you would enjoy from such a program. Below are some of the top benefits of the dog agility training program.
Improved owner-dog communication
The agility training workouts are very key to helping the dog understand and know how to take commands. This, therefore, enables you to easily express your wishes as you train your dog to be attentive and be able to respond to commands quickly. The interaction as you train your dog each day also improves the bond with your canine friend. He will grow to obey, respect you, and hence be able to enjoy your company each day.
Building confidence
Some dogs will tend to develop some fear to carry out some tasks and therefore subjecting them to the agility training programs helps them build confidence for such activities. For instance, some dogs may have some fear of walking on tiles, running through some narrow paths, or even playing with other dogs. Therefore with the agility exercises, he can confidently do anything without any fear.
Self- control skills
The agility training program is not all about jumping or running through streets to improve on their speed but also behave in a controlled manner. It will be able to refrain from unwanted behaviors and only do what it is commanded to do. Even when they are taking an obstacle course with other dogs, he can wait for his turn as the trainer is handling the training equipment.
Keeps fit
Dogs also need to stay fit, and the only way of releasing the excess energy is through the daily agility training workouts. As he climbs up steep slopes, goes through some thorny bushes or jumps over huge stones or logs, he can improve on his coordination skills and strengthen the muscles hence maintaining a healthy body.
Increased attention
Taking your dog through this course subjects them to challenges in which they find a way of solving them out. This way, the dog can expand their mind and develop better skills in carrying out the tasks that they are assigned to. The dog will, therefore, be very attentive as you give them commands and instructions. These skills thus keep improving as you continue subjecting the dog on a more challenging course each time you on training.
Agility training is a great course to take your dog through, but this depends on your dog's behaviors. You have to carefully master out your dog's traits to determine the best course that is best for him. Do not subject your dog to activities that they are not interested in. It is rather supposed to be something they enjoy and you can, therefore, take him through a course that they could enjoy.
Martina Smith has always loved animals specially when she got her own dogs. She really enjoys learning more about dogs in general,  enjoys sharing her passion with the world, and helps run a website that promoting Dog Training Equipment, browse their selection Now!
Article source:
https://articlebiz.com
This article has been viewed 1,269 times.
Article comments
There are no posted comments.