The latest UK and World news
Author

Phillips Carter

Published

October 24, 2019

Word count

484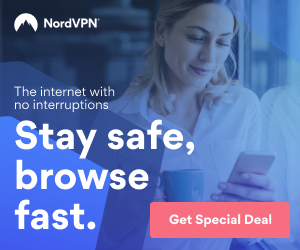 She's the humble Scouser who has gone from living in a council house to working as the Queen's right-hand woman at Buckingham Palace.
And although Angela Kelly's upbringing could not be more different from her boss's - the pair's friendship spanning decades is like no other within the Royal Family.
Ms Kelly's official title is personal assistant, adviser, and curator (jewelry, insignias, and wardrobe), but behind closed doors, she is more importantly a trusted confidante, friend and almost like a sister to the Queen.
The pair love nothing more than having a natter over a cup of Darjeeling tea at Ms Kelly's cosy grace-and-favour Windsor home, gifted to her by the Monarch.
And it is said that when the Queen tells staff she is "stepping out for a bit" it is actually royal code for her popping to see Ms Kelly.
When together, they can be heard down the corridors roaring with laughter.
They discuss "everything and anything" from treasured grandchildren and great-grandchildren to new ranges of make-up.
"We are two typical women," Ms Kelly told The Telegraph in a rare interview in 2007.
"We discuss clothes, make-up, jewellery. We say, 'Would this piece of jewellery look nice with that outfit?', and things like that."
She added: "I don't know why the Queen seems fond of me - because I don't give her an easy time!"
But so strong is their bond, a book about their friendship is now on the horizon after the Queen, 93, gave the 66-year-old "extraordinary permission" to spill private details.
In the past, Ms Kelly has only given a handful of interviews but when she has spoken out publicly, she has gushed about her unwavering affection for her boss.
She has described how much she "adores" and is "so proud of her".
She also divulged the Queen's surprising hidden talent - doing all sorts of accents, including Ms Kelly's Scouse twang.
Although Ms Kelly insists she is not a replacement for the Queen's sister Princess Margaret, who died aged 71 in 2002, they are thought to have grown closer as a result.
Speaking of their friendship, Ms Kelly said: "I am not there to replace her mother and her sister.
"I do worry about her and care about her. But we also have a lot of fun together. The Queen has a wicked sense of humour and is a great mimic. She can do all accents - including mine."
Ms Kelly also previously revealed she reminds herself "she is not 'my' Queen, she is everyone's and so I have to share her."
She added: "I love seeing the faces of the public when they meet the Queen, and when she gives them that special smile."
Ms Kelly, who is one of the few people - other than her family - who can lay hands on the Monarch, addresses the Queen as 'Your Majesty' or 'Ma'am', while the Queen calls her 'Angela'.
This article has been viewed 1,564 times.
Article comments
There are no posted comments.