Advantages Of Managed Dedicated Server
Computers & Technology → Web Hosting
Author

Andrew Stevenson

Published

November 9, 2019

Word count

526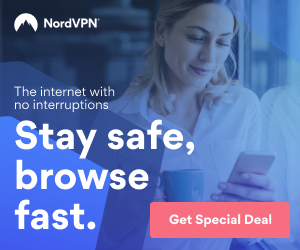 Most people choose shared hosting for the site in the beginning. Shared hosting is a hosting account on which you host your site on a shared server with hundreds of other people's sites. Shared hosting is often very affordable because of the number of websites that share the space and resources on each server. The disadvantage is that your site must share resources on the server, such as processing power and memory. This means that if specific sites are busy and receive a lot of traffic, they obviously consume more processing power and server memory. This can lead to a slow opening of your site and your potential customer will not wait for your site to appear. They are just going elsewhere! The other disadvantage of sharing a server with so many sites is that a server is as reliable as the scripts that are written there. If a particular site uses an incorrect script, you can disable the entire server. Your site will also be disabled and without your fault.
If your online business is essential and you want to avoid downtime or slowdowns, your best option is your own dedicated server. And if you're not technical, the best option is a fully managed dedicated server. A managed dedicated hosting provider manages a fully managed dedicated server hosting. You do not have full access to the root, but you will get a control panel to configure the site space. In a way, similar to a shared server, except that it only belongs to your sites. It used to be a rather expensive option, but prices are falling and there is a wide variety of hosting providers offering fully managed dedicated servers starting at £ 50 or £ 60 per month.
The other advantage of your own dedicated server is that you can install the software of your choice. On a shared server, you can only use the preinstalled software and components provided, which can be limiting. If fully managed, your hosting provider will install the software for you and charge a small installation fee. You also have much more webspace: if your server's hard drive has 80 GB, you can use about 74 GB for your websites and software. And with a managed dedicated server hosting, you will have a lot more bandwidth to use than a shared server. In fact, several hosting providers now offer a monthly bandwidth usage of one terabyte, which is more than enough for most online businesses.
You will notice a great improvement in the loading speed of your sites when they are on a dedicated server. If you are selling products on your site, it is definitely worth considering a managed dedicated hosting. This will improve your service to your customers and a quick and agile purchase process will help maximize the number of your sales.
Remember that with a fully managed dedicated server, you do not need any technical knowledge. Your hosting provider will take care of your server and any updates to the software and operating system, allowing you to focus on your business.
Discover the cost of a fully managed dedicated server today and take your online business to the next level.
This article has been viewed 1,391 times.
Rate article
This article has a 5 rating with 1 vote.
Article comments
There are no posted comments.