Tips For Choosing A Reputable Web Hosting Company
Computers & Technology → Web Hosting
Author

Gary Rogers

Published

October 1, 2020

Word count

610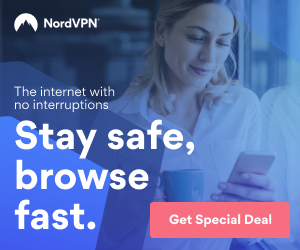 Are you in the process of changing your web host? Do you want to know how to go about choosing a web hosting company? If that is the case, you have come to the right place. In this article, we will discuss how you should not focus only on the initial price of web hosting when choosing a web host.
There are thousands of web hosting companies out there and it can be a challenging experience to find the right one. It becomes more challenging as every company tries to get new customers by offering a significant discount on the first payment. Many beginners are fooled by these significant discounts and end up signing a long-term contract with a web hosting company that is often only interested in selling as much web hosting plans as possible without really caring about the quality of their web hosting service. Therefore, the first rule of choosing a web hosting company is to not choose someone based on the discounts they offer on the first payment.
The most important thing that matters when it comes to choosing a web hosting company is the uptime. After all, you expect your website to be up at all times as a customer can visit the website at any time of the day and you would want your website to be available. Therefore, uptime is the most important parameter and ideally, you should go with a web hosting company that offers an uptime guarantee. Most web hosting companies offering an uptime guarantee usually mention it on their homepage prominently.
In addition to the uptime guarantee, the other important thing you need to care about is the customer support. If you are not a techno-whiz as most people aren't, you might need to get in touch with the technical support team frequently. It could be due to a web hosting issue or your website being down or for making changes to your website or for any other reason.
It has been observed that web hosting companies that sign up customers by offering them significant discounts typically have poor customer service. Their technical staff often read solutions from a script and do not have any kind of technical knowledge. In short, they might not be able to help you with any kind of technical issues. There have been many horror stories posted online by users who were surprised to find that their web hosting companies do not maintain any kind of backups or they are unable to serve their customers because their websites remain down for an extended period of time on a frequent basis.
This is all due to these web hosting companies outsourcing their customer service to cheap freelancers who do not know anything about web hosting technology. Therefore, pay special attention to the customer support. Make sure they offer customer support through email, phone as well as live chat. More importantly, their customer support techs should be knowledgeable and should be able to solve your issues.
The right way to check the quality of their customer support is by checking forums and review websites dedicated to web hosting. On these platforms, you should find reviews from real users who have interacted with the customer service team of a particular web hosting company.
Overall, the two most important things that matter is the uptime guarantee and customer service of a web hosting company. Therefore, do not choose a web hosting company only because they are offering some kind of significant discount for new customers. Choose a company that is known to be reliable and excellent customer service that can solve your issues when it matters the most.
This article has been viewed 1,206 times.
Article comments
There are no posted comments.