Top 5 Event Marketing Platforms in the World
Computers & Technology → Web Hosting
Author

Alice Evans

Published

August 26, 2021

Word count

1,132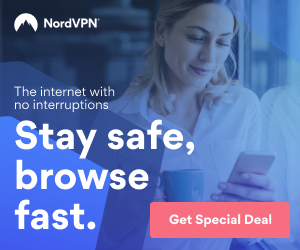 When it comes to planning and conducting events for businesses and brands, we always love the services provided by the event management platforms. According to experiential marketing statistics, with the help of event management tools, a company can increase attendees by 20%, productivity by 27%, and cost-saving by 15%.
Sometimes the most recognizable name in the industry is not enough for the work done. We tried our hands on many event management software like Eventbrite, but sometimes we need to invest in new tools and platforms, so you must put in extra thought when choosing event management tools for your next event.
An event is the first thing that comes to mind when you want to draw your company or brand's attention. You might not be an expert in event planning. Still, you can use a professional event management software platform to take advantage of best practices and multichannel marketing to make your events memorable.
When you are thinking of choosing the right company for multichannel event promotion, we can guide you through the process. Here are some tips for you to consider while opting for an event marketing tool.
Case Studies and Testimonials
The information in case studies and testimonials from peers add credibility to the company. You can refer to their experience and make decisions accordingly.
Range of Services
The company should be able to offer you a range of expert services right from the planning stage of an event to the conclusion. You should be able to publish your event instantly, get customization and lastly, be able to save on your listing and management time.
Easy to use
The tool should be user-friendly and easy to use. The platform should be navigable and should implement changes across teams within no time.
Once you have understood your criteria, and look forward to choosing the best Event Management Platform with great reviews, online ranking, defined price structure and functional features.
Top 5 Event Marketing Platforms in the World
Ercess Live
Ercess Live is an event marketing and managing platform. We love them as they offer services for event marketing strategy so that your event is accessible across more than 1500 event ticketing and discovery websites globally that too instantly. They have a dedicated team of experts who are passionate about making events memorable. When you hire Ercess for the event promotion, you just need to sit back. They take tedious responsibility for events like planning, managing, ticketing, and publishing. In addition, they collect feedback and data from attendees on your behalf. With Ercess, you can create beautiful landing pages for your events with the help of templates.
Features-
Register and publish your events in a single form
Single-point dashboard to manage all the aspects of the events like attendees, RSVP, payment and other details
Unlimited possibility of customization
The single-point platform for receiving payments from multiple companies
Any change in the event can be managed instantly
Eventbrite
Eventbrite is a ticketing and event marketing cloud-based platform. We know about it. Everbite is popular as it helps businesses to organize, manage and track events online. You can plan and organize events like workshops, conferences, and concerts with Eventbrite. The software offers generic but useful solutions like creating an event, hosting and publishing the event, and enabling you to join an event. However, if you are looking for a robust platform that offers unique and customized services, Eventbrite lacks.
Features-
Creating, organizing and promoting events
Online selling of tickets and tracking the same
Creating customized event pages and emails
Managing customer data in real-time
Eventzilla
Our list cannot be complete without Eventzilla. It is an online event marketing solution specially designed for event marketers to promote and manage virtual events. Eventzilla offers services like creating and posting events free online. In addition to other features, you can charge attendees the fees for services and credit card processing while calculating the price of the event.
Features-
Helps to create personalized website and landing pages to the companies
Accepts payments from various gateways of the companies
Offers marketing tools for multichannel event promotion
Cvent
Cvent is an event marketing platform that automates the process of planning and organizing events. They collect and analyze your data throughout the planning process of the events. With their customized reports and analytical data, you can make better decisions. The software is a little expensive but offers robust solutions for event planning and management.
Features-
Venue booking with individual hotel booking, trip itineraries and badge check-ins
Tools for planning managing large scale events
Technology-based RFID badges for real-time tracking of attendees
Experience for speakers as they can add their bio and photo in digital library
Splash
Splash is an effective online event marketer. They offer robust services like event marketing, online check-ins and access to event data online. The tool is perfect for small events. However, they have a limited set of tools for arranging for medium or large scale events online. They also lack to offer customization of templates.
Features-
They offer event planning and marketing tools
You get customer insights and events data
Simple registration and publishing process
Manages website and landing pages for events
EventsFrame
EventsFrame is a simple event ticketing tool that simplifies the process of registering and ticking. The tool is easy to use and can be used to manage virtual events like conferences, workshops, and webinars. They offer ample designer landing pages for making your ticketing page. They are totally customizable.
Features-
Customizable website and landing pages
Integration of maps and Google Analytics for tracking events
Complete solution for webinar integrations
Tools for email integration
Ticketbud
Ticketbud is an excellent platform for first-time event marketers. They offer a full range of event promotion like creating events, promoting and selling tickets online. Easy check-ins and point of sale scanners make events easy for attendees. They also offer reconciliation after the event for the company to review.
Features-
Face Pixels integration for tracking promotions
Integrations with Salesforce and Zapier for managing your event
Powerful customization of URLs to track the efficiency of the promotion.
Conclusion
We have curated the list after thoughtful consideration of the user reviews and solutions provided by the Event Marketing Platforms. When you choose the right platform for event marketing, you should be able to scale your events. All the events as mentioned above marketing companies offers a wide variety of services when it comes to event planning and promotion. However, here are some recommendations for finding the right fit for you-
Shortlist platform according to your need
Plan your budget
Try a free trial or demo for getting the actual idea about the tools
Ask for scalability and upgrades in case your events grow
We hope that this article was useful to you and that you have found the right event marketing solution for your organization.
This article has been viewed 1,011 times.
Rate article
This article has a 5 rating with 1 vote.
Article comments
There are no posted comments.