How To Choose the Best Web Development Company in Egypt?
Computers & Technology → Web Hosting
Author

Neveen Hesham Ali

Published

December 13, 2021

Word count

869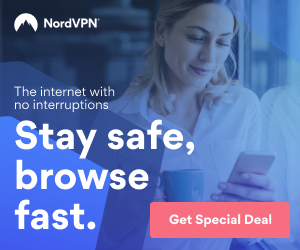 There are many great options in the industry in Egypt but then again, when it comes to the web development company in Egypt, it isn't a one-size-fits-all type of situation. You need to assess your needs and do adequate research before choosing the best web development company for your brand. Also, it ideally should also be a web design company.
Below are a couple of questions you have got to have the answers for before making a commitment:
Determine what type of website you need
Quite often we receive an "I need to build a website" request and, you guessed it, our first question is typically what type of website? and what is the best web development company in Egypt?
Knowing what you need is going to make the process easier for both parties. A website falls under one of the following categories:
The categories Are:
Non-editable brochure website, often referred to as static site, this type just informs users about the 'who', 'what' and 'where' of your business.
Editable brochure website, practically the same but more dynamic as it requires a content management system which is a web-based tool to allow any authorized user access to edit the website at any given time.
Editable, dynamic website, with more user engagement such as login areas, etc. These are typically self-managed through a content management system.
eCommerce site usually integrated with a payment gateway such as PayPal or local/international banks.
Web Application Category,
A progressive web application, this is the most advanced type, and a great option if you need to do more than just host information about your organization or collect user contact forms you are probably looking at a web application. When a website requires lots of functionality or processes it generally falls under the web application category.
Determine what is the big support in web development you need
For website development or application development, you are typically going to need tools that enable you to add new or update existing content on your website pages, even for adding new features to the website. A reputable web development company in Egypt is likely to provide a level of on-going support, but it is important to outline the type of support you are going to need during longer-term periods before contracting. In any case, the support plan is most likely to be tailored to your specific needs, also, something you need to discuss with the company in advance.
Also,
there is other criteria of choosing the best web development company in Egypt:
Portfolio
It goes without saying that the size and quality of a website development company's portfolio is a key indicator of its level of credibility. A company's portfolio is typically showcased on its website. Not just the number of clients it has served but also clients across which sectors? For example, are they specifying in a specific industry or do they do more cross-cutting work? Do they serve startups and multinational corporations alike? Are their clients reputable and known?
The Answer is,,
Because if they are and their website is a contributing factor then the company obviously did a great job on their website. Most website development companies in Egypt specialize in web development and web design across multiple industries and for different company/organization sizes.
The Services That Company Offers
As you may have concluded from subsequent sections, the web development service comprises of multiple sub-services. It is essential to familiarize yourself with the services the company offers pre-contract, during and even after the contract period so you better understand what you are entitled to as of your package. Different companies operate differently but either way, you should do good research about what a company can and cannot offer you before doing business together and assess that based on your needs and budget.
The Company's Search Appearance
If the appearance of web development company in Egypt on different search engines, primarily Google, is significantly low, then that is a red flag. For one, it could mean that the company hasn't been in the industry long enough for it to be trustworthy. For another, if the company is unable to optimize its own website for SEO, it is very unlikely to succeed in doing that for the website they are developing for your brand? So, the higher the search appearances, the better. You need a company with a skilled staff that is well able to manipulate the search engines to your benefit.
Unique Design
Web development goes hand in hand with web design. A good website has good UI/UX, that is user-friendly, true to your specific brand and has the right aesthetic to it. A web developer without taste is not good enough. Not just the content has to be attractive to your target audience but the layout and design as well. So, make sure to check out the website development company's own website and their portfolio, especially if you're looking for application development too. The main checkboxes are:
The interface is user-friendly and easy to navigate
Each design is unique to the specific brand it is made for
No redundancy
Continue Reading:
https://www.techno-ways.com/2021/11/11/web-development-company-in-egypt/
I am neveen hesham a content creator and SEO specialist , I usually write articles in technology industry and seo industry.
Article source:
https://articlebiz.com
This article has been viewed 942 times.
Rate article
This article has a 4 rating with 3 votes.
Article comments
There are no posted comments.