Love of Online Slot Machines
Sports & Recreations → Casino-Gaming
Author

Eric Madsen

Published

February 2, 2020

Word count

519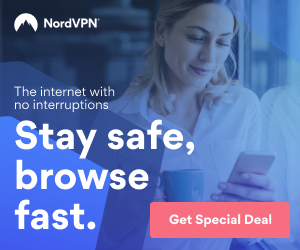 If there's one game in a casino that everyone loves it's the slot machine. These slot machines are the most enjoyable and popular games in the house. With the advent of the internet slots can be played both online and at a brick & mortar casino. Slots are easy to learn, don't require any special skills, and the play is faster than any other game in the casino. People of all kinds, both men and women enjoy playing slot games, with the dream of winning big prizes and jackpots.
Online Slot Machines vs Live slot Machines
If you are an avid slots player and doing things the old way, going to the casino and playing the slot machines. You're missing out on enjoying playing slots when and where you want to play. Online slot and land-based slot machine have a different look and sound, but are exactly the same. The Online slots are more enjoyable to some players because there are endless themes, bonus rounds and features that can't be found in land-based casino slots.
Online Slot Machine Payout Percentage (RTP)*
Both the Return to Player (RTP)* are the same with online slots and land-based slots. Each slot machine has a payout percentage between 82% to 98%, but this percentage is misleading. This percentage doesn't mean that you will win that amount of times. What it means is over a period of time, in the long run (could be minutes, hours, days or months) you will win that percentage.
Online Slot Machine Symbols
The online slot machines have hundreds of themes, all different designs, symbols and jackpots. They all work the same, but before you start playing, become familiar with the symbols and read the instructions. Symbols in these different slot machines are different and unique. Combinations of these symbols provide the player with ultimate winning prizes and bonus rounds. Knowing these unique symbols help you understand the combinations you need to win and get a good payout.
Spins
The most important fact of playing an online slot machine is that each spin is independent and is not based on the previous spin. Slot machines either a land-based casino or an online casino now operate using a random number generator (RNG). A microchip that generates numbers all the time, never stopping, even when there is nobody play the game. The slot machines in the casinos today are 100% fair and their payout to controlled by the casino. It is not possible to predict your chance of winning using any equation based on previous spins.
Understanding everything about the slot machine you are playing on will help know if the game is fair or not. Most on line casinos will offer the new player with either a no deposit cash bonus or free spins to try their casino. This is free casino money and should be use in your favor.
*Return to player (RTP) is a measure of how much a slot machine pays back to its players for each unit wagered over time. It is most commonly expressed as a percentage value and is almost always below 100%
This article has been viewed 1,613 times.
Rate article
This article has a 5 rating with 1 vote.
Article comments
There are no posted comments.