Best practices for pet-sitting
Author

Martina Smith

Published

April 26, 2020

Word count

680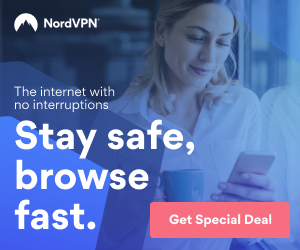 The success of your pet-sitting business is dependent on the best practices of the industry. As a pet-sitter, you need to practice the following:
Are you booked? Learn to how and when to say "Sorry, I got engagements"
You need to learn to say no when you are booked. As you gain experience in this area, you will realize that you don't really need to accept every request you get from clients – sometimes you need time to organize yourself as well as serve other clients without feeling overworked. Know your limits and the maximum requests you can take in day without compromising the quality of care you provide as well as your own wellbeing. Have you ever noticed that you are more prone to mistakes, like leaving your keys in the car or forgetting to lock your doors, when you overbooked or short on time? You might also endanger the safety of the dogs you are supposed to walk down the walkway.
You don't know everything. Know what to accept and what to turn down
There is a list of pet-sitting assignments that you should kindly reject either because you are not sufficiently experienced in them or they are not fitting to you, or both. Honesty is perhaps the most important virtue you should apply in every good practice, including knowing what you can deliver and what you can't. While it is tempting to try to impress every client by accepting every request they make, some pets and some services can put people or the pet in danger. For example, if you are not experienced with aggressive pets, or you lack training in this area, an overly aggressive dog can be a real danger and you would be better off without going out with such a pet. Imagine the implications of a pet under your custody biting or seriously injuring a person or another pet. The financial, physical, and professional consequences could ruin your business.
Put your wellbeing first
It is easy for you to get immersed in this business and forget everything about your health – this is a bad pet sitting practice. Regardless of how busy you are, remember to set aside some time for yourself, eat healthy, go for yearly checkup, exercise, and have enough sleep. Some pet-sitters would prepare food in advance – a quick and sumptuous balanced meal or a huge tumbler of a nicely prepared smoothie – to avoid skipping meals or dashing into fast food joints while on a tight schedule.
Diet aside, you also need to be mindful of your working hours and weather conditions. Extreme heat or cold is detrimental to your health and that of the pet. Consider scheduling accordingly, either planning alternative activities, like indoor play, or planning for walks when the weather conditions are conducive.
Besides your physical health, be wary of your mental health as well. Compassion fatigue and burnout are some of the top threats to the mental health of workaholic folks and you don't want to go down that road. If these issues go unaddressed for a long time, they will begin to dent your pet-sitting professional and business. Always try hard to be the best of yourself.
Create a strong and reliable support network
Like any other industry, the pet-sitting industry comes with a bunch of unique challenges. You need to surround yourself with people who are privy of these struggles and the daily joys that come with pet-sitting. Network with pe-sitters locally and far to take advantage of conferences and other useful material. There is nothing you will encounter in your pet sitting professional or business that has never been encountered by other pet-sitters elsewhere.
Summary
For you to deliver best pet-sitting services, you need to adhere to the best practices. Don't shy away turning down requests that you are unfamiliar with or lack proper training. Know the maximum requests you can take in a day or week. Also, don't forget about your health. Networking with other professionals will help you gain access to vital information you probably never knew.
Martina Smith has always loved animals, especially when she got her own dogs. She really enjoys learning more about dogs in general, enjoys sharing what she has learned and continues to learn, and she helps run a website that promotes Dog Training Equipment browse their selection now!
Article source:
https://articlebiz.com
This article has been viewed 1,586 times.
Article comments
There are no posted comments.