Protect your files with drive image backup software
Computers & Technology → Site Security
Author

Michael E. Callahan

Published

May 8, 2020

Word count

529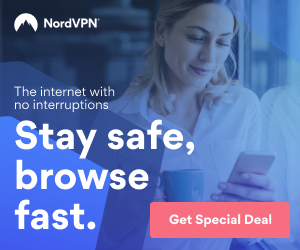 Almost every computer user is aware of the importance of keeping information safely backed up. After all, there are many things which can go wrong and potentially claim all the data installed on your device. Some examples are ransomware attacks, hardware failures, accidental deletion, or even just a power cut preventing the computer from shutting down correctly. Yet while we might all understand why it's important to back data up, the actual way people do it often isn't sufficient enough. All too often does something important get left behind. After all, not all of the important files on a device are necessarily in the documents folder. You also need to consider things like system settings, installed software licenses, and a multitude of other data spanning across the many gigabytes or terabytes of files on your device. That's why drive image backup software provides the optimal solution, since it leaves nothing to chance.
TeraByte Drive Image Backup and Restore is a complete solution for backing up all the date on your hard drive or any other storage device, including removable media. It makes a byte-by-byte copy of the storage device so that nothing gets left behind. If you are making a drive image of your system hard drive, this also means backing up your entire operating system, all your programs, and your personal files. When you restore the image using the included restore function, your computer will be exactly as you left it. In that sense, it works a little like the built-in restore feature in Windows, but it's far more inclusive, since it goes a long way beyond just backing up key system files. While this also means your backups take up a lot more storage space, TeraByte Drive Image Backup and Restore offers the answer by compressing your backups, updating them incrementally as changes are made, and even letting you move them to the cloud.
Another huge benefit of using drive imaging software is that it allows you to provision new computers in far less time, with minimal interacted needed. For example, if you build or buy a new computer, you ordinarily need to install your operating system before manually downloading and installing all the drives and applications, optimizing your settings accordingly and, finally, copying over your personal documents from a backup. This can end up taking hours and doing it at scale becomes a practical impossibility. For example, if you are running a business with a large network, imagine having to manually install everything on each individual computer. It can quickly end up taking months, which is why many businesses are reluctant to upgrade their operating systems and other software. Fortunately, with a drive image, you can provision new computers automatically and in far less time. This is also ideal for home users who want to replace their system hard drive, or they want to use a new computer.
The latest edition of TeraByte Drive Image Backup and Restore, launched on February 28, 2020, offers several improvements including corrected Unicode registrations and a changed default for the /fddc command which now uses lazy write mode by default. Find out more or get started today by visiting the official website.
Michael E. Callahan is a computer technician in a large enterprise where he depends heavily on drive image backup software to backup and provision new systems across the enterprise.
Article source:
https://articlebiz.com
This article has been viewed 1,232 times.
Article comments
There are no posted comments.