How will cyber threats evolve in 2020?
Computers & Technology → Site Security
Author

Api Giriharan

Published

August 14, 2020

Word count

716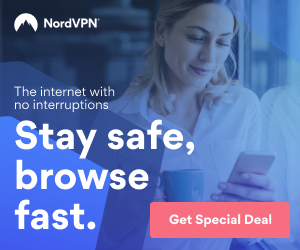 Cyber threats are changing with the tide, every single second. Within this ever-changing security environment, the risk of cyberattacks increases on a day-to-day basis and the fallouts become considerably more damaging.
In recent years, there has been a greater number of cybercrimes ranging from massive data breaches to cryptojacking and spear phishing. Like the many heads of a hydra, these threats present themselves in newer, more complicated forms at an alarming rate.
So, what is the security and threat environment we're operating in this year? How will these threats evolve in line with cybersecurity protections we've crafted to mitigate these risks?
Let's find out.
The three key themes of cyber threats
In a recent report by Threat Horizon, three key themes relating to cyber threats were revealed. These include:
Disruption: In this context, disruption can refer to specific types of attacks like premeditated internet outages or employees or leaders in a company coerced into divulging protected or sensitive information. As is evident, these types of threats disrupt everyday business operations.
Distortion: The spread of intentional misinformation through bots and automated sources have resulted in what is known as the distortion of information, which is a major risk for organisations and businesses in multiple industries. This could also occur through subverted blockchains, for example.
Deterioration: The rapidly changing nature of technology and the conflicting issues posed by evolving concepts of national security will negatively impact an enterprise's ability to control certain crucial aspects of their cybersecurity strategies. This is highlighted in the tension between privacy laws and greater security surveillance and monitoring.
Vulnerability on the cloud
The Oracle and KPMG Cloud Threat Report (2019) stated that cloud-based vulnerability will continue to be one of the biggest cybersecurity challenges that organisations will contend with this year and the years to come.
With sensitive information being stored on the cloud, there is an inherent risk associated with this practice. The adoption of the cloud had led to new challenges for firms who are only now getting accustomed to this type of technology.
This has resulted in an increase in Internet of Things (IoT) attacks. Given the increasing number of smart home and business devices that are connected and contain a host of personal information, a large, red, metaphorical 'X' has been painted on these devices.
Unfortunately, the cybersecurity safeguards in place for these devices are far from where they should be, creating easily-breached openings for hackers, making the cloud even more vulnerable.
AI fuzzing and AI-based cyber attacks
Relying on traditional fuzzing techniques, AI is integrated to create a tool that detects system vulnerabilities, memory leaks, and other anomalies. While this tool is used by companies for cybersecurity purposes, it also becomes a deadly tool in the skilled hands of cybercriminals to start, automate or accelerate zero-day attacks.
Even though it sounds like something from science fiction rather than reality, the fact that computers are learning to attack, on their own, is becoming more of a reality, every day. Cybersecurity platforms are relying on AI to overcome these types of attacks while hackers are leveraging it for more malicious purposes.
A new generation of social engineering attacks
Phishing is widely regarded as a type of social engineering attack used by attackers to trick victims into surrendering sensitive information like credit card information or passwords.
Though these phishing attacks can be blocked by enhancing email security, cybercriminals are coming up with sophisticated phishing kits that make breaching data and committing financial fraud much easier than in the past.
SMiShing (SMS phishing), in particular, is something that is expected to gain traction in the near future. The increased use of messaging applications like WhatsApp and Slack is prompting attackers to switch to this type of attack, tricking users to download malware on their phones.
Mitigating critical cyber threats in 2020 and beyond
Going forward, we can certainly expect an evolved and more sophisticated approach to cyber threats on the part of relentless cybercriminals. From SMiShing to IoT attacks, it's clear that attackers are developing newer means to attack vulnerable systems.
In this context, businesses stand to suffer disastrous data breaches, resulting in severe financial and reputational losses. Needless to say, this necessitates well-thought-out security strategies - now more than ever - that address modern cyber threats and attacks.
Darren Craig is the CEO of RiskXchange and is a security professional with over 25 years of experience in the information technology field. His company supports businesses in managing their cyber threats and he has spent 20 years supporting global financial services firms in handling a range of security risks.
Article source:
https://articlebiz.com
This article has been viewed 1,226 times.
Article comments
There are no posted comments.