The importance of cyber security
Computers & Technology → Site Security
Author

Scott Hadwin

Published

July 10, 2023

Word count

563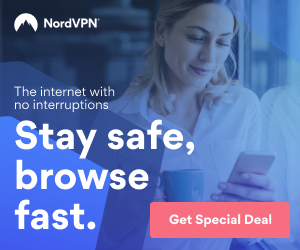 CYBER SECURITY: THE IMPORTANCE OF PROTECTING YOUR DATA
In today's digital age, cyber security is more important than ever. With more and more of our personal and business lives being conducted online, our information is at greater risk of being stolen or compromised.
Cyber security is the practice of protecting systems, networks, and data from unauthorized access, use, disclosure, disruption, modification, or destruction. It is a critical component of any organization's risk management strategy.
There are many different types of cyber-attacks, but some of the most common include:
Phishing: This is a type of social engineering attack in which an attacker sends an email or text message that appears to be from a legitimate source, such as a bank or credit card company. The goal is to trick the recipient into clicking on a malicious link or providing personal information, such as their login credentials.
Malware: This is a type of software that is designed to damage or disable computer systems. Malware can be delivered through phishing attacks, drive-by downloads, or other means.
Ransomware: This is a type of malware that encrypts a victim's files and demands a ransom payment in order to decrypt them.
THE CONSEQUENCES OF A CYBER ATTACK CAN BE DEVASTATING. IN ADDITION TO FINANCIAL LOSSES, BUSINESSES CAN ALSO SUFFER DAMAGE TO THEIR REPUTATION AND CUSTOMER RELATIONSHIPS. INDIVIDUALS CAN ALSO EXPERIENCE FINANCIAL LOSSES, IDENTITY THEFT, AND EMOTIONAL DISTRESS.
There are a number of things that organizations and individuals can do to protect themselves from cyber-attacks. Some of the most important steps include:
Using strong passwords and changing them regularly
Keeping software up to date
Being careful about what links you click on and what emails you open
Educating yourself about cyber security threats
Cyber security is an ongoing challenge, but by taking steps to protect yourself, you can help to reduce your risk of being a victim of a cyber-attack.
THE BENEFITS OF CYBER SECURITY
There are many benefits to investing in cyber security. Some of the most important benefits include:
Protection of sensitive data: Cyber security can help to protect sensitive data, such as customer information, financial data, and intellectual property. This can help to prevent financial losses, identity theft, and damage to reputation.
Increased productivity: Cyber security can help to increase productivity by reducing the amount of time that is lost to data breaches, malware infections, and other cyber attacks.
Improved compliance: Cyber security can help organizations to comply with regulations, such as the General Data Protection Regulation (GDPR). This can help to avoid fines and penalties.
Reduced risk of business disruption: Cyber security can help to reduce the risk of business disruption caused by cyber attacks. This can help to protect revenue and customer relationships.
Enhanced customer confidence: Cyber security can help to enhance customer confidence by demonstrating that an organization is taking steps to protect their data. This can lead to increased sales and improved customer loyalty.
The benefits of cyber security are clear. By investing in cyber security, organisations can protect their data, increase productivity, improve compliance, reduce risk of business disruption, and enhance customer confidence.
Systems Integration has been helping businesses across Swindon and Wiltshire with their IT support and security for the past 20+ years. From employee education to Software, if you want help with your IT security or if you have any concerns, please feel free to get in touch.
Systems Integration are a leading It Support Company who help local Swindon and Wiltshire businesses with outsourced IT Services
Article source:
https://articlebiz.com
This article has been viewed 780 times.
Rate article
This article has a 3 rating with 1 vote.
Article comments
There are no posted comments.