Why it is important to install Access control system at your business
Computers & Technology → Site Security
Author

David Berger

Published

February 21, 2021

Word count

1,124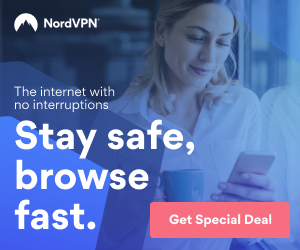 For many years the primary function of the access control system has been controlling, allowing, and restricting access to doors, areas, and points of entrance and egress. Recently the Access Control System has become much more than that.
Nowadays, an access control system is becoming much more than a door card reader, locking hardware and keys. Not only does it involve securing openings in all manner of new technologies, but it also includes optimizing a variety of facility functions.
Today, the access control system is a multi-dimensional system that can address a full spectrum of operational and physical security needs.
What Is an Access Control System and How Does It Work?
An access control system allows or restricts access to a building, area or a room, or another designated area within a building or business. It is an electronically powered security system that manages who has access to a location at a particular time and date.
An employee who wants to enter an access-controlled door or location presents their credentials in a form of a key card, key fob or, in some cases even a mobile device. An employee makes a request to unlock the door at a card reader, which then sends the information to an Access Control System motherboard then the system either authorizes the user and triggers the door to unlock or denies the request if the employee or user does not have proper credentials to access the area.
On the administrative end, an access control system has a management interface or web-based portal. The interface or web portal allows dedicated access control system administrators, IT person, or security personnel to specify who can access the building and under what condition.
The access control system manager or administrator can create a setup and schedule based on time of day, shift schedule, job title, and more.
The access control system consists of electric locks and door strikes, card readers, door status for monitoring traffic, and request to exit devices. All of those devices are reporting to the main control panel (motherboard) and then the server if necessary.
Here is the breakdown of the main components of an access control system:
Electric door locks (electric door strikes): Device, which will lock the door if supplied with power, and fail-secure locks, which will unlock when supplied with power. Fail-safe locks are necessary for doors on fire escape routes and fail-secure doors are for rooms that need to be protected in the event of a power outage, such as a Network room. Fail secure doors will still need push bars to be installed to allow people to exit but not reenter the building or area in the case of an emergency.
Access control panel: The control panel is usually set up in a secure location, such as an IT office, Network room, or an electrical closet. Whenever an employee's credentials are scanned on the card reader, the signal is sent to this control panel, which then sends the authorization to unlock the door.
The access control server: The server stores the access control system's data and schedules. This system decides to unlock a door for a specific user and tracks data. Servers can exist on a dedicated computer, a cloud-based service, or in the card reader itself.
The access control system can serve interior and exterior access points as needed for your business. Managers can provide access to specific areas for individual employees during certain hours or conditions. Therefore, select areas can be restricted to management only, even if non-management personnel present in the building. Limiting access to parts of a business can be effective in reducing employee theft.
As well, access can be restricted to specific days or hours for your business needs. For example, a manufacturing facility can allow certain groups to access the building only during regular business hours.
All-access points are typically managed by IT personnel or dedicated access control system administrator and can be changed and updated quickly. As a result, all use of the access points can be viewed in a report, or notifications can be set up so that management or operations can be alerted when certain access points are triggered.
Access control system eliminate the need for keys. When using an RFID system, employees or members are simply granted access via a fob, PIN code, or card. Employees can be deleted out of the system, which will deny access.
Furthermore, lost cards and fobs can be programmed out. Rental groups who are in arrears can be programmed out. Although Access Control systems are sophisticated and somewhat costly, the benefits are numerous.
Another benefit is that access control can be limited to only the most critical access points to minimize costs. The company's regular security system can integrate to cover other access points in the usual way. One of the most significant benefits of access control systems is that they're customizable for unique business needs.
Integrated Security and Access control system is a common and comprehensive solution. Integrating CCTV video surveillance system with Security protection and Access Control system allows the IT department or dedicated security system administrator to manage, review, and alter the security system as needed.
As part of this same process, a reputable security provider will perform security analysis. That means they'll review the inside office and warehouse space as well as the outside exterior of the property. There may be actions that could reduce the opportunity for crime and unwanted employee activity. Professionally monitoring these systems closes the loop. Police or guard response can handle valid incidents without worrying about endangering employee safety or incurring employee call-out costs.
A business is an asset that you should do your best to protect. Access control systems are one of the many ways you can help prevent commercial theft from occurring.
Delta Security Solutions will provide training to your designated employees or IT manager to operate and manage the access control system, giving your company the tools to review and change access to the building or any area within the building.
Keys will be unnecessary as the access control system will utilize RFID cards and/or RFID fobs, and in the event of loss cards or fobs can be eliminated immediately through the software. When employees change, cards or fobs can be deprogrammed, updated, or reassigned quickly.
Delta Security Solutions can also integrate an access control system with a security alarm system and CCTV video surveillance camera systems.
Delta Security Solutions has been designing and deploying security access control systems for commercial clients in Toronto, Mississauga, Brampton, and the Greater Toronto Area for over a decade. Contact Delta Security Solutions if you are looking for an access control system for your business!
This article has been viewed 1,320 times.
Article comments
There are no posted comments.