Six Ingredients of a Perfect Goal
Self-Improvement → Goal Setting
Author

Clement Sadjere

Published

June 5, 2020

Word count

470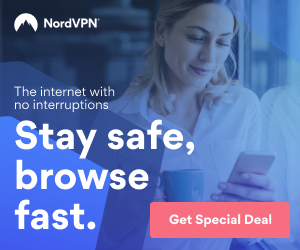 A goal can be defined as a task or assignment which must be undertaken within a set time or period. It is commonly referred to as- target or aim. The essence of having a target in life is to ensure that one is moving in the right direction. The attainment of a task is not that easy, as it involves a lot of details that must be implemented if success is to be achieved.
Specific
Every target must be specific in nature to enhance its implementation. It will be abnormal to attempt to achieve targets that are ambiguous and general in nature. Narrow your target to a specific area and ensure you stick to that area.
Challenging
One of the things I enjoy about setting goals for myself is the challenge it imposes on me. When something is not challenging, there would be no drive or motivation to achieve it. I wake up each day with a burning desire to surmount the challenge that has been placed on my path to greatness by the goals I have set.
Realistic
There is nothing as sickening as seeing someone pursuing an unrealistic goal. A teenager who is still struggling to complete his high school cannot set a goal of getting married, because it is not only laughable but unrealistic. The reason why most small-scale businesses fail in Nigeria is closely related to the unrealistic targets most entrepreneurs set for themselves.
Not impossible to reach
It is ideal to set goals that can be very challenging, but when such targets become impossible to reach, the adjustment must be made to ensure that success is achieved. An entrepreneur who sets a target of $300,000 profit monthly when he/she is still trying to break even will end up frustrated and defeated. It would have been better to start with $3,000 before moving upward.
Time-based
The achievement of a target is tied down to the ability to break such a task or assignment into smaller segments. One can start with short-term goals before advancing to medium-term goals. Long term goals normally involve setting targets that must be achieved within 5 or 10 years' time. One of the benefits of setting short-term targets is that they are easy to accomplish and when success is achieved in the short-term, replicating the same in the medium and long-term becomes easy.
Big
It is better to aim for the big targets so that when you miss, you can easily get something meaningful. When a target is too small, it does not give the individual the needed satisfaction. Assuming an entrepreneur started the year 2020 with the aim of achieving a profit after tax of $800,000 and he/she eventually achieved $345,000, it can be termed a successful year for such an entrepreneur considering the marginal difference between the expected profit and the achieved goal or target.
Clement Sadjere is a Content curator and professional proofreader. He has a deep passion for helping people achieve their goals in life. He can be reached via mobile on +447778999428. He owns a personal blog which can be accessed at https://www.articlevib.com
Article source:
https://articlebiz.com
This article has been viewed 1,329 times.
Rate article
This article has a 3 rating with 15 votes.
Article comments
There are no posted comments.