Hope in the Horizon in the Fight against coronavirus
Health & Fitness → Cancer / Illness
Author

Clement Sadjere

Published

June 19, 2020

Word count

867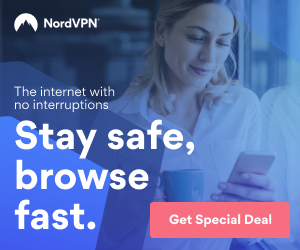 Despite all the negativity in the press and the fear and pandemonium caused by the coronavirus, there is still hope on the horizon. Medical experts have been working round the clock to come up with a vaccine that would help stop the virus in its track. Some cheering news was announced on the 18th of May when a US biotech company based in Cambridge, Massachusetts announced a positive result in a group, eight volunteers, in their coronavirus vaccine trial. The United States firm had confirmed in a press release that its COVID-19 vaccine triggered an immune response in its 8 volunteers. It is however still too early to go into mass production as more tests need to be carried out.
The World Health Organization (WHO) has outsourced the production of a vaccine for the coronavirus pandemic to several pharmaceutical companies. It is a race against time. A race that scientists are determined to win. The UK government on their part is bidding to combat the virus by supporting Oxford Group who are partnering with drug manufacturing company AstraZeneca to make 30 million doses of the COVID-19 vaccines for the UK. Hopefully, there would be a breakthrough in the next few months with regards to the COVID-19 vaccine.
Words of Hope
On Sunday the 5th of April in a rare address to the nation, Queen Elizabeth II, who turned 94 last month sent a message of hope to the nation. "We will succeed in the fight", was the general theme of her message. Three key points to pick out from her message highlights the fact there is hope even in the midst of the storm caused by coronavirus pandemic
Challenging times: Indeed, these are challenging times. A lot of people have lost loved ones. A lot of people have lost jobs. People's lives have been disrupted. Children have been told to stay at home and their academics have been disrupted. But in these challenging times, we will come out stronger. Dreams have been truncated. It sounds so gloomy like the media wants us to believe, but we must be relentless. We must never allow these dark clouds to overshadow our beautiful dreams.
Our paths may not be the easiest. The journey may not be the smoothest. The journey may even seem long and unending. Even the bravest may get scared of striving forward because they've never traveled through the treacherous paths before. But we must keep praying for the courage to move on and never to look back in fear and regret. We'll surely bounce back from these difficult moments and share happy moments again.
If we remain united and resolute, we will overcome the virus
The is power in unity, and in these difficult moments, it is important we stand together as one. As a people, no matter our race, background, religion, or even status, we must all rally round and stand together as one in this fight. Those at the frontline have sacrificed their lives for others. We must also stand and help one another where possible. A little message sent. A phone call made. They make a world of difference to so many going through some form of difficulty in these trying times.
Be strong
The true measure of strength is not usually seen when we are in comfort but moments of great discomfort. In moments when we are passing through huge difficulty, our true character and strength are tested. Even in these pandemics, we must choose to remain strong. One of the fallouts from the catastrophic novel virus is the fear it leaves behind in its trails. People are scared they may get infected. Those who show little symptoms are scared of dying. The fear for the family getting infected. The fear for our spouse out there in the frontline. The fear of the virus is tormenting lives and leaving people helpless. But we must be strong and refuse to cave in to fear.
Self-discipline
Let's keep doing what we told to do. Keep washing your hands before and after touching food items. Keep using soap and water at intervals. Always using hand sanitizers where soap and water aren't available. Stay at home except for essential travels. Avoid going to places where there are people around. Self-discipline is one of the key factors that would help us to go through these dark moments unscathed. We will succeed and success will belong to every one of us. It is a collective fight. A battle that we would surely win. It may take a while, but surely, we would triumph at the end of the day.
Better days are coming
The days ahead may appear bleak to some, but to those who have a positive mindset, the coming days will bring better moments. The road may be rough, but the destination will be beautiful. I want to tow the sentiments of Zig Ziglar who said and I quote: "Difficult roads often lead to beautiful destinations. The best is yet to come." The peak of the pandemic has been reached. The death rate is slowing down in almost all countries affected. Things will get better in days to come if we hold on and never get discouraged.
Clement Sadjere is an experienced Content Creator, avid researcher, and professional proofreader with a passion for developing content on sports, self-development, and business. He is a Platinum Expert Author who has successfully created a platform for helping individuals and organizations achieve maximum results. To contact him, simply send an email to clement@articlevib.com. He owns a personal Blog which can be accessed at https://www.articlevib.com
Article source:
https://articlebiz.com
This article has been viewed 1,553 times.
Rate article
This article has a 5 rating with 2 votes.
Article comments
There are no posted comments.