Who do digital marketing certification
Computers & Technology → Blogging / Forums
Author

Udaykiran Raju

Published

July 2, 2020

Word count

478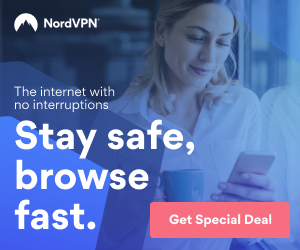 Digital Marketing
This is the ever green, always trending, buzz word in the business management. It is very much seen in the past and deemed as invest the time in learning digital marketing skills, anyone & everyone who does so have always benefited. It has proven its worth over time. The skill gap in this sector is always widening as the digital users & the technology is constantly upgrading.
Even students, graduates, freelancers, start-up, small, medium and large scale industries, almost everyone is investing their time & money in getting digital marketing to enhance their skill set / career growth / business development.
Expectations on Digital Marketing
The skill enhancement is definitely there, which could be used for your business growth strategy or a part of your personal knowledge enrichment.
Marketing techniques on multiple channels & also integrated marketing campaigns
Understanding customer's behaviour, Market research, digital strategy planning
"Search Engine Optimization" SEO & "Search Engine Marketing" SEM
Regulations & rules of the online digital game
Being an online brand all by yourself as an influencer
Creativity and analytical thinking as skill development for marketing online & offline,
Learn to build blogs, websites.
Tracking traffic, Techniques, Reporting, Testing…etc.
Both paid search, organic search, UTM builders.
It could help you reach the extra mile in business through smart cost reduction for professionals, graduates, business needs ... etc.it, or it could be a good start for career development for students.
For the small business it is important to multiply their firm value quickly at a faster rate. This would help you cut expenses, find the right buyers, channels or platforms, broader scope, planning and business strategy. It'll help monitoring outcomes.
In India, digital marketing has a lot of demand because of the benefits it offers such as flexibility of work and timing, geographically independent "work from home," which the current generation would love it as a lifestyle that would match them.
The new trend for the current generation is blogging, sharing opinions and observations online platforms in the form of words, audio and images.
People are influencers, pushing stuff as suggestions in exchange, this hobby is a source of income for many people. This is also a form of digital marketing as well. Many freelancers who publish, study and evaluate content, review, develop and manage social media accounts gets their share of income because of the digital marketing skills that they hone.
In the technologically dominated world of electronics, finding anything accessible online in only a few clicks has been too easy for us. If it's a provider or a commodity, it's all readily accessible online. While various businesses continue to be tech-savvy, the pressure on the market out there has been immense and is continually growing. This is a great opportunity for all to be part of this and thrive in the digital world. Thus Digital Marketing certifications provide lot of scope now & in the future too.
This article has been viewed 1,515 times.
Article comments
There are no posted comments.