Training Is a Must for Puppies to Reach Their Ultimate Potential
Author

Martina Smith

Published

July 7, 2020

Word count

534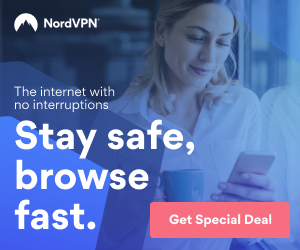 Opting to train your puppy is recommended in order to avoid a variety of issues down the road. There are several details that you should take into account prior to embarking in this type of training with your puppy, so that you can ensure everything goes according to plan.
At What Week Should Puppy Training Begin?
Contrary to popular belief, training a puppy within the first month of him being born is not adequate. Veterinarians have mentioned that puppies have short-attention spans, but that they can certainly benefit from training to a meaningful extent when they are eight-weeks old.
What Type of Training Is Appropriate for Puppies?
At the aforementioned age, puppies can begin to learn several simple obedience-related commands, including 'stay,' 'down,' and 'sit.' With consistent training, these commands will become engraved in them forever.
There are more than a handful of benefits that accompany these commands. A puppy that has been trained how to 'sit' can become patient when food is being served to him. Training your puppy how to 'stay' can prevent him from running out of your vehicle's door. If your puppy knows the 'down' command, then you will have no issue in helping him calm down when things are out-of-hand in your space.
Furthermore, veterinarians suggest that potty training your puppy should be conducted when he has sufficient control of bladder and bowel movements. This takes place between week 12 and week 16.
What About Advanced Training for Puppies?
Veterinarians agree that advanced training a puppy before turning six-months of age is not a good idea. As previously mentioned, puppies have a short-attention span, so they cannot be bombarded with advanced training at week eight or week 16. Nevertheless, training your puppy with the aforementioned commands can actually make advanced training an easier task for him when the time for it comes.
Should Training Differ with Outdoor Puppies and Indoor Puppies?
If one stops and thinks about it, training should not differ, no matter if you have an indoor puppy or an outdoor puppy. Even though their daily activities might differ to some extent, the same training will come in handy in either case.
Puppies Are Not Made Equal
It is common to note puppies not learning at the same rate. Puppies are not made equal. Learning comes easier more to some than others. Nevertheless, they learn if one is consistent and patient with them every time. When frustration on your part becomes apparent, taking a break is suggested.
Importance of Rewards
According to veterinarians, rewarding your puppy with a treat after he nails a command is vital for him to continue to prevail. Puppies are very intelligent. Once they begin to engage in the training and rewards begin to be granted to them, they will know their role and thus know what you expect from them.
Dog Training Is a Must for Puppies to Reach Their Ultimate Potential
Puppies are energetic and have a mind that is more than ready to be molded at the appropriate age. Bypassing this type of training would be unfortunate because it would prevent your puppy from reaching his ultimate potential, hence why dog training is an activity that veterinarians around the globe highly recommend.
Martina Smith has always loved animals, especially when she got her own dogs. She really enjoys learning more about dogs in general, enjoys sharing what she has learned and continues to learn, and she helps run a website that promotes Dog Training Equipment browse their selection now!
Article source:
https://articlebiz.com
This article has been viewed 1,693 times.
Rate article
This article has a 2 rating with 1 vote.
Article comments
There are no posted comments.