A Failure to Lead
Author

Christopher Anderson

Published

July 18, 2020

Word count

472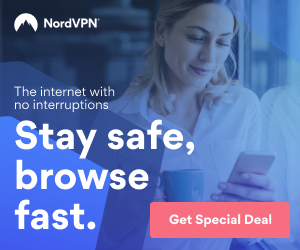 A Failure to Lead
On the anniversary of the birth of this nation, July 4th 2020, the Columbus statue was torn down by violent protesters & thrown into the Baltimore's harbor. While some are glad it's gone, many are outraged,.
Since this act occurred on Independence Day, I thought of Frederick Douglass & wondered how a man of the 19th Century, a former slave, might have responded. In a speech he gave in New York on July 5th, 1852, Douglass spoke on the topic, "What to a slave is the Fourth of July?"
At the time he spoke, slave states were an ugly, sinful fact in the southern United States. African-Americans were not free in 1776; none could vote, many were enslaved. Douglass understood that our emotional feeling toward "independence" was very likely a reflection of how one's ancestors were treated at the time America gained its freedom. Some regard the discovery of this country and the astounding advancements that would come over the next 500 years with pride; others could only note that the path to liberty did not end in 1776, 1865, or even with the passage of the Civil Rights Acts in the mid-1960s.
Baltimore officials should have known Columbus would be a target and taken steps before the protest took place. It's failure to do so (indeed, its entire failure to keep the peace) was an epic failure in leadership.
Some had called upon Governor Hogan to protect this statue because of the recent heightened tensions. Others had & some have asked for its removal before now. Mayor Young did nothing to address these requests. City Council President Brandon Scott, now a mayoral candidate, said he supports the Italian-American community but can't support Columbus. He didn't explain how allowing a violent mob to enter Little Italy to destroy a landmark of Italian heritage "supported" the Italian-America community.
These reckless acts of omission by elected leaders...of not even bothering to show up...of giving the streets up to violence... are unacceptable. They show a disregard not only for all the citizens of Baltimore but for the rule of law. This city of ours is afflicted by corrupt one-party rule. Instead of showing maturity and judgment, our elected "leaders" took the easy road and allowed the mob to rule the day. They were afflicted by how Douglass felt in his day instead of being public officials with power to prevent such things occuring today, they acted powerless.
With leadership like this, Baltimore can expect to be home to the next CHAZ zone, something this city cannot afford on top of its already historic crime rate.
It's time we elect new leadership in Baltimore that will govern by the people & for all the people. There are positive things we can do about inequality when you govern properly & it's not by giving power away or not leading at all.
This article has been viewed 1,586 times.
Rate article
This article has a 5 rating with 1 vote.
Article comments
There are no posted comments.