Jump training a dog
Author

Martina Smith

Published

August 20, 2020

Word count

555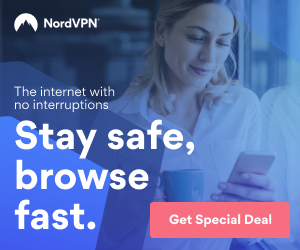 Many people consider dog jumping as terrible, especially when it jumps to everyone who comes to your house. However, dog jumping can be a great trait if you train it with good behavior.
Are you looking for ways to train your puppy on how to jump? Awesome. You are in the right place. Dog jumping is one of the excellent ways to test your dog's agility, speeds, and endurance alongside the different styles of jumps. Therefore, it is worth it to start training your dog in its early stages.
Additionally, training your dog adds to physical health and enhances their behavior. Do you need to understand what it means to train a dog for jumping? Let's get started.
What age is appropriate to start puppy jumping?
Jump training puts a strain on the dog's joints, muscles, and ligaments alike. Dog jumping can be hazardous if not done rightly and at the right time. Therefore, it is advisable to start training your puppy for jumps after it has finished growing.
Agility trainers and handlers recommend starting jumping lessons when your puppy is more than one year. However, this age may vary with species because there are some with a faster growth rate. For instance, a miniature poodle will finish growing in around six months, while peers like Labrador will need at least a year to grow completely.
Factors to consider when jump training a puppy
Age: Of course, this is the first thing to consider before starting dog jumping lessons. You should not begin training your puppy before it has completed growth.
Obstacles: It is apparent that you will train your puppy to jump over obstacles; therefore, you need to avoid dangerous obstacles that may hurt him. The best way to train your dog is by ensuring it jumps on commands.
Confidence and potentiality: The confidence and potential limits of your dog will partly depend on size and breeds. You should be keen to master your dog's physique to avoid possible over straining.
When jump training your dog, don't expect him to be a world-class jumper overnight. Skills are acquired with excellent training, and regular practice perfects everything. Ensuring your puppy has more success than failures is essential in boosting his confidence.
Pros of training a dog to jump
Dog jumping increases physical strength, thus being an excellent way to boost fitness.
Training a dog to jump can be a back-saver since it can jump in and out of the owner's car.
The entire training process involves interaction between the handler and the pet. This plays an indispensable role in strengthening friendship between you and your dog.
Dog jumping in a captivating skill that builds your dog's agility. Your little friend will enjoy learning to jump over obstacles; therefore, preventing possible injuries.
Jump training boosts the dog's coordination capabilities and improves behavior.
Cons of dog jumping training
It can cause injuries if the dog jumps over unsafe obstacles
Training at a young age can make your dog impaired
Conclusion
Keep in mind that puppy jumping puts a strain on the joints and ligaments. Don't enroll your dog into jumping lessons if it is considerably young, long backs, or sick. You can confirm with your vet or other enthusiasts to ensure you do it in the right way.
Martina Smith has always loved animals, especially when she got her own dogs. She really enjoys learning more about dogs in general, enjoys sharing what she has learned and continues to learn, and she helps run a website that promotes Dog Training Equipment browse their selection now!
Article source:
https://articlebiz.com
This article has been viewed 1,908 times.
Article comments
There are no posted comments.