What Does "Make Money Online" mean?
Computers & Technology → Blogging / Forums
Author

Lisa Core

Published

September 14, 2020

Word count

681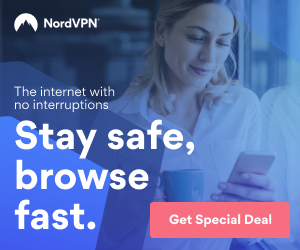 The great misunderstanding about "make money online"
Usually when we say "make money online," people think to something easy, free, and profitable. Less effort, more results. In minutes, or hours, you will gain a hundred, thousands of dollars. How many times did you watch videos that promised such gains? How many times did you try those methods? You tried, but you were disappointed in the end, because what you earn were points, or shopping rewards, or you had to spend money before start to earn. All this is very frustrating.
People who search "How to make money online" have different needs. There are students that simply need extra cash to buy something they like. There are moms that want to work at home, so they can take care of their child. There are people that have lost their job or are looking for another one.
Earning points and rewards is a pastime. You can do it and gain a few dollars, but make money is another matter. Work and Make Money Online means working, then making money. What is the job? You work, and someone pays you for your work. This is called a job. This happens offline, and online too. You work online, and someone pays you for the work you have done. Making money online is not a lottery prize, you have to work to earn money using the internet.
Finding a job online
If you decide to use the internet to find a new job, you can do it. There are a lot of job opportunities online.
Plenty of jobs are posted on websites such as Linkedin, Indeed, Craigslist, and other similar job search sites.
Signup to these sites, complete your profile with detailed info, upload your resume, and start to find job requests, and replay to those you are interested in, and you think you have the skills and the experience required.
If you struggle with writing your resume or CV, there are websites that offer you a resume writing service, like Resume Writers or Resumes Planet.
Furthermore, many companies have a Careers or Job page on their websites. Don't forget to search those pages to find the work you would do.
Search for companies operating in your industry, then visit their site. You will usually find the link to the jobs or Careers page below, in the footer. If you find a job offer right for you, apply directly via the website form.
Working online as a freelancer
Working online as a freelancer is not easy, because you need to be not only an expert on what you do but also in marketing. You need to know the principles of online marketing. You have to promote yourself and your services.
Knowing the online marketing strategies is fundamental for your success. If you create a gig on Fiverr and wait someone ask your service, you will not gain anything, because you have to compete with dozens of other freelancers who offer the same or similar service that you offer, perhaps at a lower price.
Go on Fiverr or other websites for freelancers, create your page, propose your service, but after you have done that begin the hard work.
Promote yourself and your services everywhere online through your website or your blog, on social media (Facebook, Twitter, Pinterest, Instagram, etc.), forums, Quora, Medium, or any other.
This is the hard work a freelancer has to do, promoting, promoting, promoting.
You can also start an ads campaign, taking care to choose the right one to avoid losing money. There are companies specialized in online advertisement, you can ask them to create ad campaigns for you, but yes, you have to pay for their services.
If you want to start ad campaigns by yourself, you can do it, but it takes a lot of effort to study how to do it in the right way.
Working online as a freelancer is a matter of balance between what you spend and what you gain. You have to value that and strive to tip the scales on the side of earnings.
I'm a blogger that works online at home. This is the reason why I created a blog to help people to find a legit way to make money online working seriously.
You can visit my site: www.wammol.com
Contact me: lisacore.editor@gmail.com
Article source:
https://articlebiz.com
This article has been viewed 1,592 times.
Article comments
Jp Web Agency · 2 years ago
Thank you for the information that was really great and helpful to clear about the doubts for online earning.
---