SECRET AFFILIATE PROGRAM 6 MILLION PEOPLE ARE USING TO EARN DAILY
Author

Louis Beleshi

Published

September 24, 2020

Word count

941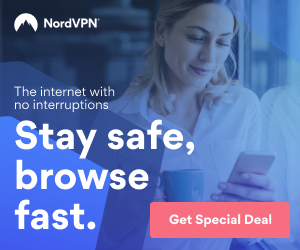 SECRET AFFILIATE PROGRAMS 6 MILLION PEOPLE ARE USING
Do you find yourself wondering, "What are the best kept affiliate marketing secrets?
If you're new to internet marketing, and affiliate marketing in particular, this is no doubt a burning question in your mind, because, if you're like most people, you're probably looking at this type of business as a way to "get rich quick". And, even if you're not looking to get rich quick, you may be thinking that this could be a relatively easy way to make some quick money.
Sad to say, that particular viewpoint couldn't be further from the truth, and you're about to discover why.
What's The Magic Pill?
Believe me, if there was one, everybody would be swallowing it and we'd all be instant millionaires. But, the plain, honest truth is that there is no such thing; the only "magic pill" that will bring miracle results is that dirty four-letter word known as "work"! Affiliate marketing is, after all, a business like any other business, and, as such, is no different in that it requires hard work to be successful, but, once you've put all that hard work in, the rewards can be so much greater than a traditional business, whether online or offline.
However, even though the only real secret to success in affiliate marketing is hard work, there is a process that can be followed to achieve success, and that's what we'll cover here.
So, follow these steps, and you'll be well on your way to discovering the best kept secrets of affiliate marketing:
Find Your Niche
Before you can make a sale online as an affiliate, you need to find a market whose products you can promote. It makes promoting products and services a lot easier if you know something about them, so you should first look at what you yourself enjoy and/or like to do, i.e. your hobbies, any sports or recreational activities you're involved in, clubs or societies you belong to, etc. If you have a passion for something, writing about it and promoting it will be that much easier and more enjoyable.
If nothing comes immediately to mind, don't worry - there are plenty of other options to explore. Take a look at sites like Amazon.com or eBay, and browse the various categories available. There are literally millions of products available, so it's a matter of deciding which appeals to you. Another area to check is the one covered by the "Dummies" books, so take a look at their site and you'll find books covering virtually every topic imaginable, and, if there's a book on a particular topic, you can guarantee people are reading about it and that it would be worth your while investing your time and effort in.
Gather Profitable Keywords
Keywords are words or phrases that users are searching for, and the more people searching for these and the less competition, the better. But, how do you find these keywords? Google to the rescue yet again! They provide an excellent keyword research tool that returns the number of searches along with the competition for a particular "seed" (base) keyword you're interested in. Look for keywords with monthly search volume of less than 5,000 and competition preferably less than 10,000 sites (the lower, the better).
Build A Web Site
There are several free content management systems (CMS) available, with WordPress and Blogger being among the most popular. The great thing about these tools (apart from the fact they're free) is that you don't need to know anything about HTML or programming in general, as they work on the WYSIWYG (What You See Is What You Get) principle. And all you need to do is create what's called a "landing page", which is literally the page people land on when they get to your web site via one of your promotional methods, such as article writing.
You can either promote your affiliate product directly on that page, or direct your visitors to click on a link, which then takes them to your affiliate page.
Promote Your Web Site
You've created a nice web site, complete with graphics, excellent content and lucrative offers, but getting that beautiful piece of work in front of eyes is what's needed. This is where your knowledge of your niche and its products (if you've gone with one of your passions) comes into play, because you can get all the free traffic you need from just one source, writing articles.
Write articles about some aspect of your niche product or service of about 400-500 words in length, and submit them to article directories. They should be correctly formatted, consisting of an introduction, 2-3 paragraphs of useful content, and a conclusion summing up the points in your article body. And here's the most important part as far as traffic's concerned - include one or two links back (or backlinks) to your landing page in the resource or summary box.
Follow these 4 steps and you'll be able to answer the question, "What are the best kept affiliate marketing secrets?", and set yourself up to reap the rewards in the form of massive amounts of free traffic and, hopefully, big profits.
The money generator affiliate program is versed in all aspects of internet marketing and can reveal more affiliate marketing secrets. For information on affiliate marketing secrets and getting started with making money online, i invites you to visit his site [https://bit.ly/2Dstp3i], where you will find all the details you need to be successful online.
I share all the tricks & knowledge because working 9 to 5 is modern slavery, and everyone has a right to financial freedom.
This article has been viewed 1,079 times.
Rate article
This article has a 4 rating with 1 vote.
Article comments
There are no posted comments.