Make an Incredible Income With Affiliate Marketing!
Author

Francisco L Agustini

Published

October 1, 2020

Word count

1,925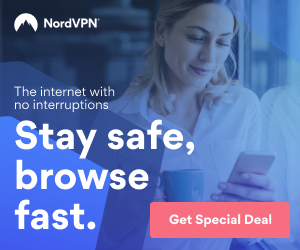 The Internet has been making more people rich in the last 20 years or so than any other business platform on the planet. It's truly extraordinary how easy it is to make money online using affiliate marketing.
As an affiliate marketer, you are essentially a salesman selling great products that you believe in or have an interest in (you can choose from literally millions of affiliate products) that also serve the public but there are no conventional "sales" jobs involved in selling them.
Select A Product
The first step is to select a product to promote. There are usually 2 types of affiliate programs with similar yet different concepts. Both concepts are designed to make affiliate sales but how you get there is a little different for each.
· Affiliate Program Concepts
Which one is best? They both have their place in the online marketing arena. Each affiliate needs to make that decision for themselves as to which concept serves their needs the best. The one common thread both concepts have is you will need to join whichever program you choose by providing identifying information as to who you are (name, address, email, social security number, etc.) and how you want to be paid (mailed check, direct deposit, PayPal, some programs may offer others too).
Your affiliate link is how you get paid (make a commission) for referring potential buyers to the product website. By using your affiliate link for referrals, the product website then knows which affiliate has sent the buyer to the website. If the potential buyer does in fact purchase a product from that referral, the sale is tracked and credited to the referring affiliate.
The first concept is you have a single product or service where that one item is offered by itself. Usually, the author or a reseller (someone who has the rights granted by the product owner to sell the product themselves) offers an affiliate program for the product. To become an affiliate you will need to join and be assigned a unique affiliate link and password to your account. The link will both identify you as an affiliate for that product and also identify which affiliate you are so they know who to pay for a sale. You will need to keep track of what affiliate link goes with each product you sign up for as each product will have a different affiliate link.
The second concept is having one affiliate program wrapped around numerous individual products and/or services. This type of affiliate program has numerous advantages over the single product program:
· Only one account for all commissions to accumulate (this is a huge advantage as you will see a little later)
· One account, one password to keep track of for numerous products and services
· Numerous products and services to promote with one account
· New products are added regularly into the one account
· High volume activity and usually a support staff exists which provides quicker support responses
· No need to worry about getting paid. These sites exist by keeping their affiliates happy. This may or may not be the case for an individual running an affiliate program
· How to get paid in affiliate Programs
Commissions are usually paid on a regular payment cycle, normally monthly however there are websites that pay outside those cycles. What you earn in one payment cycle is usually not paid until the next payment cycle. This way all commission payments can be handled at one time and is not a full-time job paying daily or even weekly. It all depends on the rules of the place where you are getting your commissions from.
Another aspect to affiliate marketing is that most, if not all, affiliate programs set a minimum dollar amount you must reach in commissions before they will cut you a payment. This usually ranges from $20 - $50 or more in some cases. But this is nothing that will keep you from sleeping at night because this are bare minimums that reflect maybe one sale or two depends on what you're promoting and the percentage that you're also getting per conversion, needless to say, that if you get into this amazing profit train that you are likely to get 10s 50s or maybe 100s of sales so this criteria can easily be achieved. Breaking this down in simple, easy to understand terms is best served by an example.
Say for example you sign up for an affiliate program that has a $30 minimum payout level and the product sells for $49 with a 50% commission. You do all your work and generate a sale from your affiliate link. OK, you have made a $24.50 commission (one sale), you get that paid to you on the next payment cycle, right? Not exactly ... You see, your commission does not reach the $30 minimum payout the program sets before they will incur the expense of cutting your payment commission.
So, what now? Well, once you make another sale to get you over the minimum before you get your commission, you are good to go! and it's that simple. The time that this may take it is completely up to you, the more you put into this the better odds you have to make not just one but many sales. In some rare cases that you may never reach the minimum by not making more than one sale, your commission remains in "limbo" forever but that's just the nature of this industry, nothing to be discouraged for.
This minimum payout level applies to each individual product for which you are an affiliate. Different products are owned by different people and the earned commissions for all products do NOT accumulate to get you over any minimum payout level.
Any minimum payout level problem is solved when using affiliate sites instead of individual affiliate programs (this is a huge advantage referenced earlier). Each sale you make under the umbrella of the affiliate site is accumulated into one qualifying pool, so you only have to make cumulative commissions to meet the minimum payout level to get paid.
To qualify for your commissions, you could make sales of 2 different products, and the earned commissions from both are combined for you to reach the minimum payout level. Yes, this is huge ... Instead of having 10 different sales individually setting in 10 different affiliate programs, none of which meet the minimum for you to get paid, now you have those 10 sales commissions added together to get you over the minimum payout level and now you get paid for all 10. I hope you see the huge advantage of the umbrella type of affiliate programs offer.
· How To Get Your Affiliate Link Online
The beauty of affiliate marketing is that unlike a salesman in the real world, you are not trying to convince anyone of anything, you just register a domain (which is recommended but not required) and put up a product review, a one-page website that describes and promotes all the features and benefits of the product being promoted.
Although a product review site is recommended for the best results, it does require that you do have some webspace on the Internet. Hosting accounts are available for just a few dollars a month so this should be within anyone's reach that has a true desire to be an affiliate. Many review sites can be placed on one hosting account. In fact, you could well have thousands of review sites on one hosting account.
· Promoting Your Product
The seller in essence does all the conversion work; you just have to send targeted traffic to the sales page.
Here are a few ways to promote your affiliate link:
· Article Marketing: Write an article describing the features and benefits of the product
· e-mail Marketing: Use your article as an advertisement in ezines or mailing lists
· Classified Ads: These are available all over the Internet for free
· Pay Per Click Marketing: Choose the best place for your ads
· Many of the larger affiliate sites offer training and promotional materials for your use for free
You are only limited by your imagination on how to market your affiliate link. Be creative. Step "outside the box" and create a new way that works for you. You can also research Online Marketing by searching the Internet. Online Marketing is a huge field and there are tons of informational products already written on the subject. Take advantage of that and you are on your way to financial freedom.
· Making Money $$
Affiliate marketing is all about making money for both parties and often the commissions on sales (buyers you send to the site through your affiliate link) are 50% or higher! Some of the better affiliate programs pay as high as an 80% - 90% commission on every sale you make.
Although the product owner handles the product delivery, customer service and virtually everything else beyond your referring targeted potential buyers to them, including overhead, you get paid the same amount if not more as they do on the sale! Your only overhead is your domain (usually under $10 a year) and webspace (a few dollars per month) if you decide to do review sites or even promote your own website, you basically get all the benefits of the sales without the headaches of dealing with everything else, you just cut straight to the pie!
You can use the many free advertising venues such as online classified ads, article submission sites, and more to refer traffic to your affiliate link site, however, you would be missing out on building a much higher income potential because you would not be able to push these articles up in the search engine rankings as easily as if you had a domain. Getting traffic from search engines is the gold mine of affiliate marketing!
Thank you for taking the time and interest in learning more about affiliate marketing, I'm in it myself and I know what it's like. Choose your affiliate programs and products wisely. I hope I have provided some insight into what to expect if you decide to enter the affiliate marketing realm. I wish you the best in your journey implementing your plan and your best strategy.
NOTE:
If you keep doing what you are doing now, you can expect to keep getting the same results. I encourage you to challenge yourself, move off your comfort zone, and try something new. It can be extremely rewarding both in satisfaction and financially...
You don't have to become an affiliate marketer, however, the reward of this realm goes beyond and above any 9 to 5 job can offer you. With the power of the internet at your fingertips, the number of potential customers you can reach are immense, just on social media alone, there are millions if not billions already. Use it for a little extra Christmas money or to put a little spending money in your pocket you can just blow on something you have been wanting for quite some time or reach the skies and start living the wealthy life that you deserve..
Step into this rewarding world and give it your best shot!
DISCLAIMER;
This article is for information only and it is not meant to be persuasive in any way shape or form. This is a personal testimony on how this affiliate marketing works and how impacted my life in a way that I no longer have to work 9 to 5 anymore. This is powerful information that in the right hands can make anyone aware that there are other ways to make money and work from home in the comfort of your own time.
This article has been viewed 1,026 times.
Rate article
This article has a 5 rating with 1 vote.
Article comments
There are no posted comments.