Pet-Friendly Restaurants in Myrtle Beach
Author

Kathy Tonery

Published

November 26, 2020

Word count

756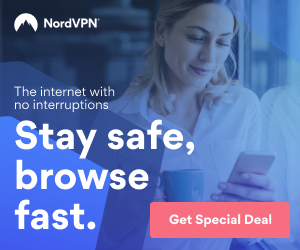 When leaving your dog is not an option we take them with us, they are part of the family, right? So what happens when you get hungry or that friend needs to talk to you – immediately. There are plenty of restaurants around town and you normally can choose half a dozen in a 2-mile radius but what about the dog? Luckily for pet owners, there are dozens of pet-friendly restaurants in Myrtle Beach.
The restaurant industry is now allowing more pets into their establishments and is becoming quite the trend for most pet owners. A report on Pet business states that "seven in 10 Millennials own a pet—more than half (56 percent) are dog owners while 36 percent cat parents".
I remember about 10 years ago I was visiting a relative in Florida and she used to foster small dogs. This dog that she brought along was a Shih Tzu that sat in the back seat. I didn't mind until we ended up in the parking lot of a trendy lunch spot by the Intracoastal. I thought we were getting food to go but we sat at an outside table under a huge awning.
The whole time I was thinking someone is going to say something about her dog. Nobody said anything- they even brought a water bowl for cocoa while the waitress took our order.
An older couple commented on how cute the dog was. I said to Maggie, dogs aren't allowed in restaurants, she said, this one will. It was my first experience with a pet-friendly restaurant. I thought it was a bit odd at first but I really liked the idea. So, if I ever decided to get a dog I would know where to go on vacation – Florida.
But times have changed in the 15- 20 years as more millennials own pets. The restaurant industry can only see this as a plus to a very trendy niche. If someone wants to sit with their pet and have a quick bite then that is one more customer that is more likely to come back.
How does one know if they are a pet-friendly restaurant in North Myrtle Beach? Sometimes owners will put up a sign or they see other dogs in the patio area.
On the flip side you always get the Non-pet lovers (do they exist- yes!) Maybe they don't hate pets but they are not thrilled to eat with them in a public place. There are allergies to consider, and accidents may happen as well.
All pet-friendly restaurants in Myrtle Beach have an outdoor patio area for pets and their owners, so if someone is allergic to dogs they can opt to sit inside. However, why should the non-pet person have limited options? Also, the employees should wash their hands after petting a dog for cleanliness and hygiene. If the dog suddenly has to urinate it's up to the owner to take the dog for a walk to relieve the animal.
The worst-case scenario is an aggressive dog that will not be so friendly to the other patrons or their fur-babies and injure someone. It's a difficult decision to make for most owners of restaurants but US laws leave it up to the owners to decide to make their establishments pet-friendly.
Its also up to the restaurants to have a Pet Policy put in place. Not all pets are created equal, some dogs are yappers, like to jump or beg for food. Don White, the owner of Tru Mission K9S, recommends "teaching your dog a "relax" and or a "place" command for restaurants".
You could email or call him to explain this easy to use dog technique. Who wants to have an uncontrollable animal while trying to eat a meal that they are paying for.
Etiquette Pet Rules:
Keep your animal leashed at all times.
No barking, jumping, or begging
No Eating off their owner's table
Enter the side of the restaurant to the outside patio area- no inside of the restaurant
Pets should be wearing the current vaccination tags
Bring your own food dish and water bowl. Health codes prohibit pets from eating and drinking from restaurant dishes and glasses.
The restaurant should keep hand sanitizer near the dog-friendly area
If you live in another part of the country you could look up pet-friendly places in your own city. Just visit Bring Fido
If you plan on visiting Myrtle Beach S.C. (highly recommended) check out my blog post for Pet-Friendly Restaurants within the city.
Kathy Tonery
Kathy publishes a community-based blog about what's going on in the Myrtle Beach area with a focus on new businesses and helping others by getting involved in community projects for the needy (including homeless pets). She also writes about unique destinations, trending places, and new job opportunities.
Check out https://www.myrtlebeachtransplants.com – feel free to share and comment.
Article source:
https://articlebiz.com
This article has been viewed 1,967 times.
Rate article
This article has a 2 rating with 1 vote.
Article comments
There are no posted comments.