Puppy house training
Author

Rayan Jonathan

Published

January 7, 2021

Word count

539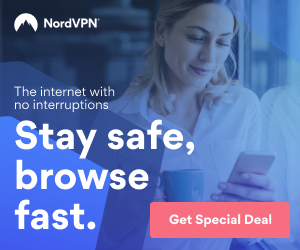 Congratulations on your new bundle of joy. Puppies are great to have as a new member of the family, and they're literally like sponges ready to soak up all the puppy training techniques you know to learn about whatever surrounding them. You can train a dog at any age, but there's no better time to start training a dog then when it is just a puppy.
It is very important that you do not bypass this stage because it is a very important phase of a dog's life and if training is avoided it can cause many future problems to both you and the dog. If you are having problems with a puppy, imagine the problem you will have a 100 pounds later, but that's only if you are dealing with a large breed.
Knowledge is power so it s very important that you learn as much as you can, the more prepared puppy owners are, the higher the chances are that you will have a well behaved and trained dog. Below are some very helpful tips provided to get you on the fast track to having a fully trained puppy or dog?
Puppy Socialization
Many new puppy owners fail to understand how good it is to having your puppy socializing with other people and animals as early as possible. Between the ages of 4 weeks to 16 weeks is the best time to start socializing. You want your puppy to get use to being around other dogs and people.
Start Training Now
It's never too early or too late to start training your puppy. It may sound a bit odd, but even if your puppy has a short attention span he stays learn a lot. For example you can teach 8 week old puppy simple commands such as sit or stay. The best way to teach your puppy training techniques is by having treats and praising him.
Puppy training techniques can be a bit of a task to some pet owners; this is even truer for new pet owners. Fortunately, most puppies learn rather quickly if effective puppy training techniques are used. The best way to predict when your puppy has to eliminate is by watching when he is sniffing around or if you see him pacing back and forth.
Catching a puppy right before he does something wrong is the best time to start your house training. Correcting your puppy right before he makes a mistake is important because your puppy will quickly learn when he does something wrong rather than try to discipline him hours after the accident.
Crates are cool, not cruel!!
Crates are cool, not cruel. Some people may look at it as putting your puppy in a cage but is more as a personal space for your puppy and it is a great way to train your puppy. You should look at it as being beneficial to you and your puppy.
The key to crate training is making it seem like a wonderful thing. Make it extra comfortable with blankets and toys. Just like you sometimes your puppy may want to be to himself and play with his toys. Make sure you buy a crate big enough for your puppy to move and play with his toys.
This article has been viewed 2,064 times.
Article comments
There are no posted comments.