How to help a stray dog
Author

Kathy Tonery

Published

January 8, 2021

Word count

742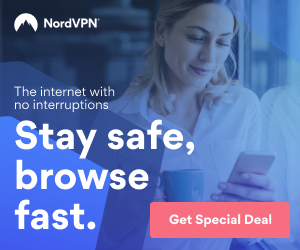 Being an animal lover all my life and taking care of pets it just breaks my heart when I see a stray dog wandering the streets, especially in the cold months. I always wonder if they are lost, mistreated, or worst abandoned! I had captured a few stray dogs myself and luckily found the owners but sometimes we take that risk although we know nothing about the animal. We have our good intentions but if you don't know what to do or who to call it can be frustrating, especially if you have a sick or injured animal.
One of the reasons why stray dogs end up lost is because they aren't wearing a collar or any tags. Unfortunately, other reasons are abusive or abandonment situations but we won't touch upon that in this post. Most owners who take care of their dogs will always have a collar but sometimes owners don't provide the right collar for their pets and get loose. In this article, I will give some tips on what to do when you see a stray cat or dog.
Safety first when catching a stray dog
When you are outside and see a skinny, malnourished dog it can be devastating. If you have a big heart and want to get the stray dog off the streets you must proceed with caution. These animals are unpredictable because they are scared or starving, and maybe aggressive. If you are close to home, get a leash, blanket, and some food. Use a calm voice to coax him to you're car, make no sudden moves, and make sure that they can see you at all times.
Call Animal Control for strays
It's always a good idea to call in the experts. If you are not able to hold down the dog or he runs from you, call the Local Animal Control Agency. Leave your name and phone # and inquire how long it would take for them to arrive. Give the exact location of the area that you last saw the stray dog. It is advisable to do this whether the animal is injured or not.
Bringing Home a Stray Dog
If you bring the dog home, try to keep it from the other pets. Check to see if the dog is infested with fleas; if he is, you'll want to use some sort of flea control. If you can keep them in the garage, backyard (weather permitting), and with a smaller dog in a shed with blankets, then this might be a better option than your house.
Wash your hands after handling the stray, and clean up his waste immediately. If he is not being aggressive keep him in a separate room in your house. This is temporary until you are ready to take him to the shelter to get him checked out.
Take the dog to the local shelter
Most of the shelters in Myrtle Beach are overcrowded and can't provide the space and medical needs of our furry friends. Especially after the holidays where the perfect fur-ever Christmas present isn't so "fur-ever" – sad but true. You can keep an eye on the dog by going online at the Horry County Gov website. They take photos of the stray dogs that come to the shelter so anyone who lost a dog will be able to check and see if their pet is there. That is the first place a pet owner will come to look.
Micro -Chipped Stray Dog
You could also ask the shelter to scan the animal in case it was micro-chipped. More pet owners use this method and lots of pets have been found this way. The chips are harmless and last for years. My neighbor had one years ago, and I thought it was a pretty nifty gadget. If you have lost a dog and don't want to get Miro-chipped, which may be beyond your budget. They have GPS Tracking for dogs.
Promote stray dog online
Thankfully social media comes through when dealing with lost and found pets. I belong to several groups myself and it does a world of good when saving dogs' lives. I see a lot of posts on Facebook Groups photos of abandoned dogs and the location. People just love to share information about lost dogs and it's two thumbs -up when the announcement comes in when they are found!
Thanks for being a fur-friend!
Kathy T.
Kathy publishes a community-based blog about what's going on in the Myrtle Beach area with a focus on new businesses and helping others by getting involved in community projects for the needy (including homeless pets). She also writes about unique destinations, trending places, and new job opportunities.
Check out https://www.myrtlebeachtransplants.com – feel free to share and comment.
Article source:
https://articlebiz.com
This article has been viewed 2,201 times.
Rate article
This article has a 3 rating with 2 votes.
Article comments
There are no posted comments.