The Irony Of Commemorating The Sharpeville Massacre Amidst Ongoing Police Brutality
Author

Zahid Jadwat

Published

April 8, 2021

Word count

599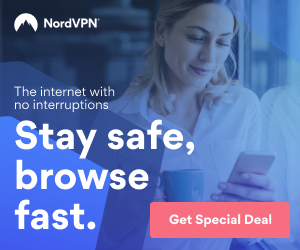 March 21, 1960, now commemorated as Human Rights Day every year in South Africa, was one of the key moments in the fight against Apartheid when innocent protestors were killed by Police on that fateful day. Today, Police brutality is an ongoing atrocity against humanity in South Africa - a symptom of normalised ruthlessness.
In his virtual address to the nation on Human Rights Day this year, President Cyril Ramaphosa reflected briefly on the Sharpeville Massacre - an event in which dozens of innocent protestors died at the hands of Police officers. Ironically, he mentioned nothing about the revolting Police brutality that continues to terrorise many in the post-Apartheid era.
​Just two weeks ago, the nation expressed outrage over the killing of Mthokozisi Ntumba during student protests near the University of the Witwatersrand. Ntumba wasn't even participating in the protest, but a mere bystander who happened to be in the wrong place at the wrong time.
The sad truth is that Ntumba's death is not an isolated case of Police brutality. This was yet another addition to a growing list of civilians killed at the hands of law enforcement officials in South Africa. Last August, 16-year-old Nathaniel Julius was fatally shot allegedly by Police officers. At the beginning of the coronavirus lockdown last year, 11 people were killed in what Ramaphosa described as 'over-enthusiasm'.
Whilst Police brutality in the United States of America last year made global headlines, little do people know that the situation is at least three times worse on local shores. According to the Washington Post, Police in the US killed 990 people in 2018. According to the Investigative Police Directorate's annual statistics, officers from the South African Police Service (SAPS) killed 538 people in the 2017-2018 reporting year, and 440 people in the 2018-2019 reporting year. To put the comparison into perspective, South Africa's population in 2018 was 57.78-million people and the US population in 2018 was 327.2-million people.
Police Minister Bheki Cele is quick to turn such fatal events into opportunities for his own publicity. A visit to the victim's family does little to heal wounds, especially since he is the very same Police minister who at some point in his career wanted the law to be changed so that Police can to "shoot to kill" and "worry later". Former Police commissioner Riah Phiega described Police officer's handling of the Marikana Massacre - yet another brutal event in which South Africans were murdered at the hands of Police - as a representation of "the best of responsible policing".
There seems to be a severe lack of accountability, perhaps even encouragement of brutality from top cops to some extent. The result? An ongoing massacre of innocent lives. South Africans will continue fearing the very same people who are meant to protect them as officers easily dodge accountability. Achieving justice for victims of Police brutality is a tiring, difficult, and nearly impossible, task because IPID - who is tasked with ensuring justice for victims - is acutely understaffed and underfunded.
It is a shame that Ramaphosa spoke about the horror that was the Sharpeville Massacre but failed to acknowledge the very fact that Police brutality is an ongoing, harsh reality which South Africans grapple with to this date.
A powerful resolution to hold guilty officers accountable and a deeper commitment from the powers that be to eradicate Police brutality is long overdue. As South Africans, we cannot allow negligent officers to wage an undeclared war against innocent civilians. We cannot accept Cele's publicity stunts and certainly cannot allow Ramaphosa to let us think that incidents of Police brutality are merely acts of 'over-enthusiasm'.
Zahid Jadwat is a South African writer, broadcast journalist and podcaster. Visit zahidjadwat.weebly.com to find out more.
Article source:
https://articlebiz.com
This article has been viewed 1,239 times.
Rate article
This article has a 5 rating with 1 vote.
Article comments
There are no posted comments.