Why You Should Promote Recurring Affiliate Programs
Author

Boryana Stefanova

Published

April 24, 2021

Word count

507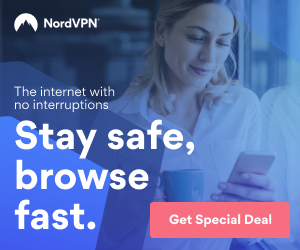 So, you're an affiliate marketer or on the verge of becoming one.
Now what?
Well, as soon as you start calling yourself an affiliate, getting some marketing work done is what comes next.
Naturally, joining affiliate programs have to be step one of your journey.
Which ones, though? There are so many of them - hundreds, probably even thousands.
Why should you choose a particular affiliate program over another one?
There are a couple of reasons, but they all come down to the fact that affiliate programs differ from one another.
Since you want nothing but the best, let's concentrate on the good ones and what makes them such.
Relevance - is the affiliate program you're eyeing at the moment relevant to your audience? If it's not, promoting it won't make any good for your bank account at the end of the month.
Value - is the product you're planning to promote valuable? Will that product help your readers solve their problems? If not, you have to look for an affiliate program elsewhere.
Payout - does the affiliate payout makes your promotional effort worth a while? Some affiliate marketing programs will pay you peanuts. That makes them an undesirable choice if you're planning to earn a living as an affiliate.
Recurring Commissions - does your chosen affiliate program offer recurring commissions? That's probably the one metric to consider when deciding on a program to promote.
Here is the deal:
The possibility of earning recurring payouts is where you need to direct your attention.
Earning repeatedly for the same sales is how you'll build a passive income stream.
That's what experienced marketers mean when they talk about making money while they sleep.
Isn't making money on autopilot why you're getting into the affiliate marketing field as well?
If it's not, maybe you should consider it sooner rather than later.
A couple of words to keep in mind about affiliate networks that pay recurring commissions:
Try to connect with well-known and respected affiliate marketing programs. There is a reason why they are the most popular - they have proven themselves over time.
Never pay to be able to join an affiliate program.
Most of the time, the legitimate networks are free to join.
If you have to pay a fee just to become an affiliate, the network you're interested in might not be a legitimate one.
On another note - don't overdo it with your promotional strategies.
Pushing too hard will most likely have the opposite result.
When the product is good, it will sell well without you cutting your reader's throat.
And the recurring payouts will keep coming month after month.
As long as your prospects find the product valuable and keep using it, your income as an affiliate will always be safe.
If a reader decides to cancel the subscription, there is no reason to panic.
There are plenty of recurring affiliate programs out there, so just move on to the next one!
Keep going down this road, and your passive income will keep growing as well.
This article has been viewed 1,058 times.
Article comments
There are no posted comments.