Some Thoughts About Thinking
Author

Dr. Bruce Wilson

Published

April 25, 2021

Word count

480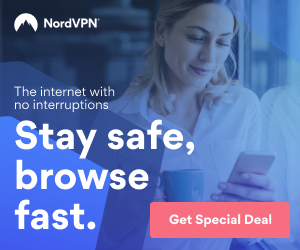 Some Thoughts About Thinking
Bruce Wilson, PhD
"A long habit of not thinking a thing wrong gives it a superficial appearance of being right." - Thomas Paine
The way we think is in transition. This is not a good or a bad thing, it just is. When Rodin created "The Thinker" in 1881, we witnessed the quintessential idea of reflection and thought. We see "The Thinker" as totally internalizing his own thoughts, without outside influence. He is naked and in reverie. No devices required.
As Rodin himself described: "What makes my Thinker think is that he thinks not only with his brain, with his knitted brow, his distended nostrils and compressed lips, but with every muscle of his arms, back, and legs, with his clenched fist and gripping toes." "The Thinker", according to one early twentieth-century critic, embodies both "dream and action."
In 2021, we are different. We "google it", whatever "it" is. We text in coded and abbreviated messages. We "like" or "not like" material that we receive via e-communication. We Twitter, Snapchat, and Instagram. We claim to be moving toward (AI) or artificial intelligence, however, it seems we are already there. Our personal agency of thinking, our reverie, is becoming more and more integrated with technology and less and less of an internal and personal journey.
A requisite question to ponder is: Do we have any thoughts at all about how we think? Or, is there just an apathetic acceptance to the status-quo? Technology is so easy, so convenient, so fast, so available, so entertaining, and so pervasive. Why would we want to go backwards and give up all that. We wouldn't. And, we couldn't anyway.
"A man who does not think for himself does not think at all." - Oscar Wilde
Metacognition
Metacognition is "thinking about thinking" and more. The 'more' includes how we regulate the way we think, which increases our ability to determine our actions and behaviours. Metacognition goes beyond just thinking to an awareness of how to alter our thinking. We transition from just our thoughts to monitoring and adjusting our thoughts. We appear to be at a time in history when this ability to elevate our thinking to a metacognitive level is vital. We will ultimately evolve into another uniquely diverse status-quo. This current point in time is only temporary.
We cannot solve our problems with the same thinking we used when we created them. - Albert Einstein
The metacognitive experience, your internal response to learning, clarifies feelings and emotions that act as a feedback system. This feedback helps one understand personal progress and reasonable self-expectations. It also creates a more exact comprehension and connection of new information to the old. Metacognition is at the core of successful problem solving and situational strategy formulation and assists transitional changes in thinking that can redefine the elements of how we think, not what we think.
Bio
Dr. Bruce Wilson is a psychologist with 25 years of experience. He enjoys sharing his ramblings with friends and colleagues. He is currently in private practice at Mind Health Care in Geelong, Australia. This article is solely his work.
Article source:
https://articlebiz.com
This article has been viewed 1,297 times.
Rate article
This article has a 5 rating with 74 votes.
Article comments
There are no posted comments.