How to Promote Top ClickBank Offers to Generate a Passive Monthly Income
Author

Salama Kayal

Published

April 17, 2021

Word count

586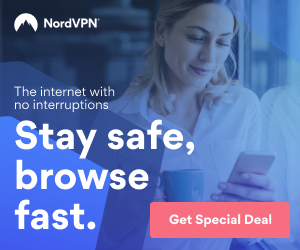 Let us first have a look at what is ClickBank? It is an affiliate marketplace that connects digital product owners with affiliates. It acts as a platform where digital product owners advertise their products and affiliates select the products they want to promote to earn commissions.
Thousands of products are listed on ClickBank, from which affiliates can choose the products in their niche that they want to promote. ClickBank as an affiliate network is rewarding and very easy to use, and the registration is free.
ClickBank is very efficient in making payments to its affiliates and offers a high commission rate. The commissions range anywhere between 10% to 75%. In fact, you can easily earn a monthly passive income by selling subscription-based products on ClickBank.
Ways To Promote Top ClickBank Offers
The most critical aspect of succeeding as an affiliate marketer is to promote products you are passionate about or care about. You should first try the product yourself, as this will give you essential information about the product that you can use to generate content and answer all queries you will get from potential customers. There are many ways to promote the products on the ClickBank platform, and these are:
• Banner Ads
To promote products through banner ads, you will need your own website. It is a simple, effective and easy way of promoting a product on your platform. The banner holds the affiliate link, and whenever a visitor clicks it, they are lead to a landing page or advertiser's website for more information about the product. You can buy banner ad space on other websites in the same niche that have high traffic to promote ClickBank products.
• In-content Referrals
When a brief mention is made about a product in content, and that content is specifically not about the product, it is called In-content referral. In-content links are not very prominent. They come as a recommendation, and the chances of the link being accessed increases if you are an authority blogger or post it as a guest post on a blog that has authority in the product's niche.
• Facebook
You can leverage the power of Facebook in many ways to promote ClickBank products. You can post ads on Facebook that promote the affiliate product. You can also write a product review article and publish it on Facebook and promote the article. You can also promote the product through Facebook groups.
• Full-Length Reviews
You can write a full-length review of the product. To establish credibility, you must write about the positive as well as negative things about it, or people will assume it to be promotional in nature and will vary of it. Sharing authentic and honest reviews will help you connect with your audience and convince them to buy the product.
• Email Marketing
Email marketing is the perfect way to reach a potential customer, but the catch is that you need to nurture the relationship with the customer and cannot straightaway pitch the product. You need to write a series of emails and tell them about the product, its uses, advantages and features, and in the last email, you can share the affiliate link. You should avoid being aggressive in your emails and make sure you share something of value to the person, making them more receptive to your promotion.
There are many other ways to promote the product, such as YouTube, Craigslist, forums, Google AdWords, PPC advertising and mobile ads, etc. Since ClickBank is a highly rewarding platform, you can easily generate monthly income from ClickBank.
This article has been viewed 837 times.
Article comments
There are no posted comments.