How to be Successful ClickBank Affiliate or Seller in Less Than 3
Author

Salama Kayal

Published

April 17, 2021

Word count

594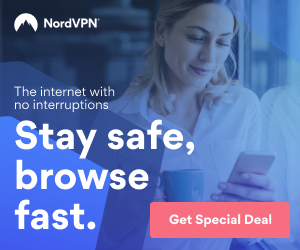 Spark by ClickBank is the newly released training platform by ClickBank. ClickBank is not new in the world of education. ClickBank University was a similar operation they ran previously.
If you have been into the affiliate marketing business, then you must have heard the name of ClickBank. It is a digital marketplace that connects affiliates and owners of digital products. The affiliates promote the products for a commission.
Spark team has worked with ClickBank experts and staff to combine their digital marketing experience into an educational platform built to provide a strong foundation for affiliate marketers.
When you enrol in the Spark by ClickBank program, it provides you with training on affiliate marketing and how to create a digital product to sell on ClickBank. This program is best for aspiring affiliate marketers who want to promote ClickBank products.
Spark by ClickBank is a course that aims at educating people on how to become successful affiliate marketers. Its sole purpose is to help those who sign up at ClickBank to earn their first ClickBank paycheck. Learners can complete the program curated by Spark by ClickBank at their own pace, and at the end of the course, it equips the learner with the knowledge that can help them earn their paycheck easily. Some Learners can see the results in the form of the first sale in the first week itself.
The program has 17 modules and includes 70 videos. Spark's courses make learning Digital Marketing easier and lead you through the foundational elements of digital marketing and prepare you to make your digital marketing dreams a reality.
The course aims to provide training to learners on how to use industry tools, launch digital products, start as an affiliate, and earn your ClickBank paycheck.
How to Become a Successful ClickBank Affiliate or Seller in Less Than Three Months using Spark By ClickBank
Becoming a successful ClickBank Affiliate or seller has become a lot easier after the introduction of courses from Spark by ClickBank, as the employees of ClickBank have actually built the courses.
The course catalogue designed by Spark is quite in-depth. The topics you will learn about are-
• Different types of marketing, including affiliate marketing, performance marketing and direct response marketing.
• Various marketing channels. These channels include- pay per click, paid search, organic search, email marketing, digital display advertising.
• Writing compelling headlines and ad copy.
• How to create optimised Landing Pages.
• Where to find profitable ClickBank products to promote
• Creating the first ad to get traffic
• How to scale your system and processes.
• It teaches you how to build a lead magnet and opt-in form.
The program educates you on using the ClickBank digital marketplace, who can be a ClickBank affiliate and how to pick your niche, and how to promote your products. The course teaches you how to generate organic as well as paid traffic. It teaches you how to build captivating landing pages and your own products. The course helps you discover the building blocks that every successful ClickBank Affiliate uses to accelerate their income. It also trains you to be a successful affiliate marketer or bring your digital product to life on ClickBank. The program also prepares you for how to develop ads that help you drive traffic to your products.
This foundational series' course content is very easy, and each module's duration is very short. The video tutorials curated by experts are designed to guide you step by step to your first paycheck from ClickBank. The program is an asset to your growth and helps you to succeed as an affiliate marketer or seller.
This article has been viewed 1,083 times.
Article comments
There are no posted comments.