Seeking Psychodiversity
Author

Bruce Wilson

Published

May 7, 2021

Word count

507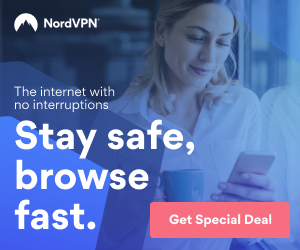 Seeking Psychodiversity
Bruce Wilson, PhD
Has self-contemplation, or navel-gazing to some, reached a point of diminishing returns? Psychologists have impressed upon the individual for years that we need to become more self-aware. Mindfulness, the penultimate self-awareness, is currently being taught in some primary schools.
An argument could be presented that a major proportion of our anxiety and depressive spikes are actually related to an increased oversensitivity to ourselves. An increased dependency on pharmaceutical drugs is further evidence of a trend to be overfocussed on ourselves. Maybe it is time to move toward a more psychodiverse view.
Psychodiversity, not unlike biodiversity, ensures a natural sustainability of the species. Surely, human beings, as a species, are part of the natural world and need to be sustained. Different views and perspectives allow for a greater chance that humanity will be able to successfully navigate through a crisis or even day-to-day living. High psychodiversity makes a system more robust and likely to adapt to a changing environment successfully. In addition, high psychodiversity makes for a more interesting environment. Flexible participants with diverse views are able to interact in novel ways allowing for unpredictable emergent activity. "Psychodiversity is fuel for evolution." (Urban Dictionary, July 21, 2009)
Self-forgetting, a polar opposite to self-awareness, has nothing to do with losing one's memory. Rather, it is the concept of a focus on forgetting oneself. This would include one's sense of self-importance, one's personal needs, and to some extent one's personal welfare. Individual action or process displaces one's self-contemplation. Historically, psychology has always professed that individual instability was systemic to "being out of our heads". However, contemporary modern living has required humans to at times attempt to "get out of our heads". The recent increase in the popularity of meditation is just one example of our need to empty our thoughts. Our extreme dependency on technology, especially social media, appears to be another rapacious attempt of the desire to escape our unremitting internal dialogue and connect to others. Perhaps the movement toward a continual pursuit of understanding the self has lost momentum and is changing direction. Through overuse, we may be primed to start self-forgetting. "The secret to human happiness is not in self-seeking but in self-forgetting" Theodor Reik
Our self-awareness journey is essentially an internal journey. A shift to the externality of self-forgetting would promote more psychodiversity. One's "outside-in" motivational style could be enhanced through a more balanced perspective by adding the view from the "inside-out". Interestingly, there appears to be a paradox concerning our overwhelmed internal world. That is, we need to become aware of a step beyond our internal thoughts to navigate outward and obtain some respite.
It is likely that increases in psychodiversity will not only provide respite but may also inspire new avenues of resolution to previously muddled thinking. After all, epiphanies usually occur when the hyperactivity of our internal chatter is given a rest. In the presence of an ever-accelerating pace of life, our psychodiversity could be a critical, positive component to human adaptation to change.
Dr. Bruce Wilson is a registered psychologist with 25 years experience.
He is currently in private practice at Mind Health Care, Geelong, Australia.
Article source:
https://articlebiz.com
This article has been viewed 1,050 times.
Rate article
This article has a 5 rating with 71 votes.
Article comments
There are no posted comments.