The Paradox of Self-Anger
Author

Dr. Bruce Wilson

Published

May 23, 2021

Word count

426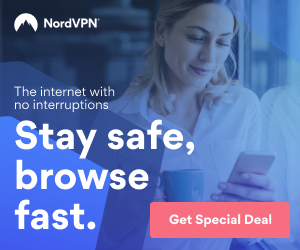 The Paradox of Self-Anger
Bruce Wilson, PhD
We usually associate anger with an intolerance of others. But what if the intolerance is toward one's self. The familiar pathway for anger tends to be an attempt to humiliate or intimidate those whose worldview is incongruent with one's own. This sense of entitlement emanates from feelings of superiority, arrogance, or even narcissism.
"Only one deception is possible in the infinite sense, self-deception."
Soren Kierkegaard
The irony of arrogance and narcissism is that they are a solid indication of low rather than high self-esteem. When there is intermittent reinforcement (the strongest reinforcer) of feelings of superiority one's self esteem is impacted negatively and requires more and more reinforcement. This negative vortex creates an irrefutable and self-sustainable low self-esteem. The client that experiences self-anger and an intolerance toward self may suffer from feelings of depression and anxiety. One's self-anger eventually evolves into the manifestation and reinforcement of a lower self-esteem.
"It is not love that should be depicted as blind, but self-love." - Voltaire
Just as criticism, intolerance, and bullying puts others down, so too does self-anger diminish oneself from within. Arrogance creates distance between self and others. Self-anger dissociates the "I" from the "Me" creating an identity ambivalence that equates to an increased loss in self-esteem and an alienation of the self. Ambivalence arises out of the confusion between the real and the imagined views of self.
Self-tolerance is just as significant as the tolerance of others. Self-anger, like most anger, is an emotion that is called upon to create distance, and perhaps safety. This intolerance toward self is reinforced through the dissatisfaction of poor communication with others, and the self-realization of a lack of self-discipline. This self-propelled safety of distance from others makes healthy relationships even more difficult over time.
"A man cannot be comfortable without his own approval." - Mark Twain
To resolve self-anger requires self-acceptance and self-love. Acceptance is about being non-judgemental. Self-love is more about rewarding oneself for just being you. Judging and evaluating ourselves has a long-term impact of questioning rather than accepting who we are. Winning our own approval is not about being superior to others but rather not feeling inferior or unworthy of ourselves.
Because self-anger has been connected to higher rates of depression there is also a resultant lower level of motivation. The paradox of self-anger is that that emotional judgement, lack of self-acceptance, and lack of self-love serves no purpose except to diminish one's self value toward one's self. Perhaps that really is blind!
Bio
Dr. Bruce Wilson is a psychologist with 25 years of experience. He enjoys sharing his ramblings with friends and colleagues. He is currently in private practice at Mind Health Care in Geelong, Australia. This article is solely his work.
Article source:
https://articlebiz.com
This article has been viewed 1,083 times.
Rate article
This article has a 5 rating with 79 votes.
Article comments
Not Tim · 1 year ago
I'm loving these articles Bruce. Very insightful and thought provoking.
---