The lady from Amsterdam
Author

Don Robbins

Published

May 26, 2021

Word count

634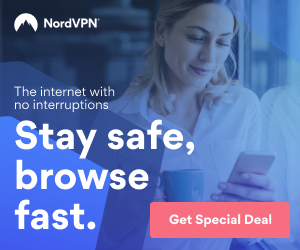 When the phone rang, Doc was watching football on the television. He almost let it ring as was his habit. He was pleasantly surprised to hear Eline's voice when he answered. He and Eline had met some six months earlier while he was in the Netherlands for a Jazz Festival. When she had dropped Doc off at the airport for his return flight back to San Francisco, she had advised him that she had every intention of visiting him at his home. At the time he thought it was just talk and that nothing would ever materialize, but there she was on the phone asking for a ride from the airport. It was a very typical rainy and foggy San Francisco evening as Doc made his way south on the 101 towards the airport. His dogs had created a fuss when he left his home because they had been waiting for their evening walk. He thought to himself that the dogs would have to wait for their walk on this day.
When Doc slowed his car near the KLM terminal he saw Eline sitting on a suitcase waiting. His mind thought back to the time they had shared months earlier and they were exceedingly fond memories. As he pulled the car to the curb, their eyes met, without speaking they both knew they were happy to meet once again.. Doc did not trust anyone but he trusted her. He just knew instinctively that he could. The two of them actually liked each other and were friends. That is something that has become rare over the years.
That trust however created a problem for Doc. He trusted no one but she had been able to get on the other side of that big wall he had. This was a problem because he did not want the wall to come down, and he did not want to care about anyone. or have them care about him. She was getting too close and he was feeling things that he did not want to feel. He knew that he had to walk away.
There were a lot of reasons why Doc was the way he was. As a boy he had endured a house of horrors. He lived in a house where the monsters were people who were supposed to love and care about him. What he experienced was the exact opposite and as a result he let no human get close to him. He lived on the street for a couple of years and it taught him to trust no one, not even one's family. As a young Marine, he saw and did things that made him realize just how vile and ruthless humans can be. His view of humans was not in anyway complementary. If one can understand how his experiences shaped him, then one might understand why he was the way he was.
Doc purchased her a ticket back to Amsterdam and told her that it was not going to work out. Doc walked away without giving her much of an explanation. Years later Doc realized he had made a very bad mistake. He missed her and that which he was feeling towards her never went away. It was torture to know that he walked away from the one person who actually understood and cared about him.
Ten years later, Doc went to Amsterdam to look for her. He found her living in a village in France. She was happy to see him but the damage had been done, and there was no fixing it. Doc went back home with the realization that he would never see her again. It is said that time heals all. Maybe it does. Doc however would have a lasting scar that he would never be able to erase.
My name is Don Robbins. I grew up on the streets of Toledo, Ohio. Due to abuse by my family, I ran away at thirteen and did not return for nearly fifty years.
I lived on the street, in jail, and finally two children's homes. I joined the Marines at seventeen where I served as a Grunt.
I currently live in Ewa Beach, Hawaii where I spend my days tending to my garden, taking care of my dogs, and watching tourists.
V/R
Don Robbins
Article source:
https://articlebiz.com
This article has been viewed 5,448 times.
Rate article
This article has a 5 rating with 2 votes.
Article comments
There are no posted comments.