Procrastinate Later
Author

Bruce Wilson

Published

June 23, 2021

Word count

502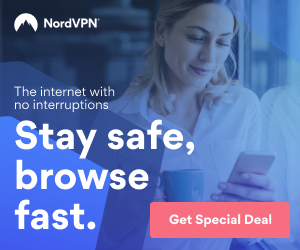 Procrastinate Later
Bruce Wilson, PhD
"I'm a conundrum or an enigma, I forget which."- James A. Owen
What motivates us to be unmotivated? Why does one put the pro in procrastination? These questions have plagued all of us at one time or another. Procrastination is a multifaceted conundrum. The problem with this particular conundrum is that there are some positive as well as some negative payoffs. That is, by buying time there are definitely some unrecognized advantages and disadvantages.
By putting something off we condense our time limits to complete the task. This shortening of time may increase one's focus, especially when we commenced the task unfocused. This self-induced pressure of procrastinating may well boost our previously low levels of motivation. How does this work?
Because some people function better under pressure, they may see procrastination as a subversive situational strategy to increase their arousal levels and subsequently their motivation. This is a learned response but it is not necessarily a response we are totally aware is happening. Therefore, even though it works, we may still self-admonish ourselves for procrastinating.
"Spontaneity is a meticulously prepared art."- Oscar Wilde
Procrastinators tend to value spontaneity over planning, or at least long-term planning. They see spontaneous responses as more challenging and creative, whereas planners are more concerned with avoiding the need for a challenge. These different internal drivers set the tone for some of us to seek security and plan way ahead, while others prefer the freedom and excitement of delaying for as long as we can. These delay tactics are especially apropos for the stress-seeker or the risk-taker. When success follows these challenges, self-confidence thrives.
However, delaying can also be about self-doubt. I don't feel like I am ready so I put it off. Self-doubt can eventually lead to justifying. These are my reasons for not writing that article today, or this week, or this year. One of the pitfalls procrastinators face on a regular basis is the pressure to act before they are ready. When impulsive actions backfire, because you acted before you were ready, there is now a justification to delay even more often. This double the trouble problem with justifying and impulsiveness perpetuates and reinforces self-doubt. Self-doubt then drives people to feel they must procrastinate because they are not ready. Self-doubt in turn then reinforces a state of self-questioning and avoiding action.
"You are entirely up to you."- Peace to the people
So how do we come to decide if procrastination works or not for us? Our self-belief appears to be at least part of the answer. We decide when we are ready or not. We decide whether to seek a challenge or plan ahead. The biggest impediment may be our own self-judgement. We can eschew self-blame and guilt because they only lead to a non-productive and demeaning justification and impulsivity. Our choices are okay if we self-believe. So how do I accept that it is okay to procrastinate later? Let me reflect on that.
Bio
Dr. Bruce Wilson is a psychologist with 25 years of experience. He enjoys sharing his ramblings with friends and colleagues. He is currently in private practice at Mind Health Care in Geelong, Australia. This article is solely his work.
Article source:
https://articlebiz.com
This article has been viewed 1,041 times.
Rate article
This article has a 5 rating with 86 votes.
Article comments
There are no posted comments.