How Entrepreneurs Can Tell When It's Time to See a Psychiatrist
Author

Dr. Dawn Brown

Published

July 22, 2021

Word count

663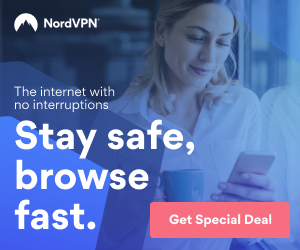 Far too often, the strong, independent entrepreneur puts aside their struggles, prioritizing the business and all their goals for it above their own selves. Mental health is health. When you're sick, you go to a doctor. When it is your mental health that poses a threat, it's time to see a psychiatrist.
For entrepreneurs, there may be many reasons for the time to turn to psychiatric help to come. It's natural for anyone to need support for mental health at some point. This is especially true when the entrepreneurial life itself brings many stressors.
The Stressful Life of an Entrepreneur
At the start of a new business endeavor, a lot of sacrifices are made and a lot of stress piles up from the pressure of this new responsibility. When you choose to be an entrepreneur, you take a leap of faith into a path that is not easy by any means. While stress and mental illness are not the same, the entrepreneurial lifestyle can certainly take its toll and complicate your mental health situation.
We're used to being told that being an entrepreneur is hard, but we've just got to tough it out. This is not true. If you are seeing signs of true mental distress, seek the support you need.
Signs of Mental Health in Need of Assistance
So, what are the signs that you should turn to a mental health professional?
It's up to you really to decide if the time is right. Yet these five points can help determine there is no longer time to waste:
Emotional Distress Over Time
It's okay to shed a few tears every once and awhile, and no one ever said you have to feel happy all the time. But if you just can't shake your depressed mood and it's impacting you for days on end, something is likely not right. Difficult times on your entrepreneurial journey can bring on tumultuous waves of emotions, but don't let them carry you away.
Noticeable Change in Your Behavior
Of course, mental health doesn't only affect you inside. You may notice something is off in your day-to-day activities, or lack of them, when there is a mental health problem at the heart of it. If you've lost interest in your favorite hobbies or have found yourself fallen into unhealthy obsessions, you may need support to get your schedule back on track.
Mental Health Impacting Your Work
One of the contributing factors to a poor mental health situation for entrepreneurs is prioritizing the work over your health. Yet, we should remember that failing mental health can be a bane on productivity and work performance overall. If you find your business is being impacted, it might be time to get some help.
Suffering in Other Areas of Your Life
After all, a mental health problem is not just "in your head". It can have far-reaching effects in many areas of your life, including your social circles, daily responsibilities, and your health in general. When mental health is disrupting your life, you can no longer avoid the help you need.
Declining Health Requires Medical Assistance
The fact is that mental health doesn't just affect our minds, but goes hand in hand with physical wellbeing as well. Headaches, sleep difficulties, and weight fluctuations are just a few of the physical symptoms of an underlying medical issue. And when it really is your health in jeopardy, you need a doctor.
A Psychiatrist Can Sometimes Be the Best Plan
As entrepreneurs, we love our plans. We have business plans, contingency plans, and are always planning something new and exciting. When it comes to our mental health though, you may feel much more ill-prepared, but when the signs point you in this direction, the best plan may simply be making an appointment with a psychiatrist.
There's nothing to be ashamed of in this decision. When it's time, it's time.
Double-board certified Child, Adolescent, Adult and Sports Psychiatrist, Dr. Dawn Kamilah Brown, is an internationally recognized two-time #1 best-selling author, Content Creator, and Keynote/Corporate Speaker. Dr. Dawn is the Founder and Chief Executive Officer of the ADHD Wellness Center and has two private practice locations in Texas, with a growing virtual presence. She serves as a contract psychiatrist for 5 clinics; supervises 5 nurses in 2 states; and is licensed in 6 states.
Article source:
https://articlebiz.com
This article has been viewed 1,168 times.
Rate article
This article has a 5 rating with 1 vote.
Article comments
There are no posted comments.