Democracy in the Crosshairs
Author

June Stepansky

Published

August 30, 2021

Word count

512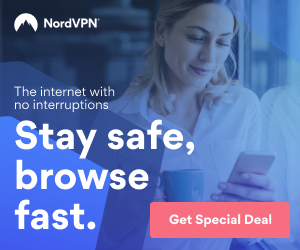 I have been a witness to the democratic process for many, many years. I have participated in numerous elections that have brought to office Democrats and Republicans of various philosophies and styles, but I have never before been worried through all of these various changes that our democracy was in danger of not surviving.
A democracy is based on the rule of law and when there is an assault on our laws, that is an assault on our democracy. Because I am so concerned, I have been paying more attention to the political changes that are occurring not only in our country but also in the world. I have begun to realize that what is happening in our country is not an isolated event, but is also happening all over Europe. Right wing parties and leaders are running on the same hate agenda as our former president and the current Republican party and getting elected. That agenda is immigration issues and stoking long simmering hatreds and using these issues to gain power and install systematic corruption.
The rise of right-wing nationalism in Europe is widespread,
and it is making gains in the following countries:
Italy–17.4%
Germany– 12.6%
Spain–10%
Austria–26%
France –13%
Sweden—17.6%
Estonia—17.8%
Hungary–49%–19%
Anti-immigrant laws are being passed in--
Denmark–21%
The Netherlands–13%
The Czech Republic–11%
Right-wing nationalists across Europe and also here in America are now sensing an opportunity. The immigration issue is the catalyst that is causing this world fear and intolerance and is a world problem which must be confronted and solved by all freedom loving people in all the countries of Europe and America working together. Because of climate change, natural disasters, wars, gangs and dictatorships around the world, and the ending of the war in Afghanistan, large numbers of refugees are fleeing their countries to try to survive. This will only continue to increase if the world does not become more stable.
What will happen to these millions of refugees? Will the world close their eyes to the fate of all of these vulnerable people and this overwhelming human crisis and pretend it is not happening or should the compassionate countries of the world get together to solve this enormous problem by taking action? World leaders working together must now begin to stabilize those countries at risk and address the problems that are causing this flight of refugees. Leaders need to decide on a fair number of refugees that each country can absorb. if they don't begin to address these unsolved problems, their inaction will ultimately destabilize the whole world.
We need to be very concerned about what is happening. If we are not aware of this assault on world democracy, then we are all in danger of eventually losing our freedom both in America and elsewhere in the world. When hate becomes the norm, not only refugees and minorities are at risk, but it endangers the freedom of all of us. We must become more aware of this imminent danger to democracy and do all that we can to ensure that this catastrophe will never happen here.
This article has been viewed 1,079 times.
Article comments
There are no posted comments.