Reasons why BRAC is the most successful NGO globally
Author

Neaz Mujeri

Published

September 16, 2021

Word count

512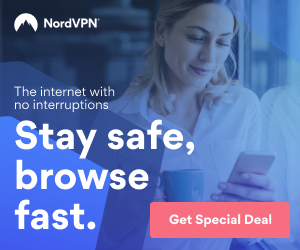 Bangladesh Rural Advancement Committee (BRAC) is one of the largest and fastest-growing non-governmental organizations (NGOs) in the world specializing in microfinance lending and combating poverty through providing an integrated package of services for the poor rural and urban communities in Bangladesh and other third world countries. It is the first and now the largest microcredit lender in Bangladesh even overtaking Nobel laureate Dr. Mohammad Yunus's Grameen Bank. The article analyzes how BRAC has set itself apart from other NGOs by balancing two things successfully: running it as a business and maintaining its mission to alleviate poverty. It has proved that a relatively unknown institution from one of the poorest countries like Bangladesh can outpace famous Western charities in both scale and scope by making its activities accessible, relevant, and adaptable.
BRAC started out in 1972 to support the victims of a deadly cyclone in coastal Bangladesh. Its founder and architect Sir Fazle Hasan Abed made BRAC as the pioneer in recognizing and tackling the many different realities of poverty for creating a world free of any form of exploitation and discrimination (Phase 1 of strategic management process: Goal setting). It has successfully maintained its vision over the years, set objectives and also crafted strategies to attain its vision and mission. To better compete in the globalized world, it came up with a new strategy aiming at outpacing other Western NGOs by making its administration leaner and by making it a low-cost provider. At first, BRAC tried financing itself internally without any external assistance by pulling resources from the savings of its members. This strategy proved ineffective, and after careful evaluation, a new strategy was adopted (Phase 5 of strategic management process: strategy evaluation). The management started running BRAC as a business, attaining economies of scope and scale and diversifying itself into an internet service provider, establishing a university, primary schools, tea plantations, handicraft marketing, retail stores, and so on. Currently, BRAC earns 80 percent of its finance from business operations. Its microfinance wing disburses about US$ 1 billion per year. Much like a business firm, BRAC pays a lot of attention to research and continuous learning and adaptation.
In conclusion, BRAC has diversified successfully and transformed itself into a business entity in order to better attain its vision of creating a just society that is free from discrimination, exploitation, and exclusion of the poor. Learning from Bangladesh, it has expanded its operations into other third-world countries and has already become the largest NGO in Afghanistan, Tanzania, and Uganda. The challenge now is to replicate its success in Bangladesh in other Third World countries. BRAC has raised the success bar for other NGOs and charities dedicated to alleviating poverty by empowering the poor to bring about changes in their own lives. How long the 'first mover' strategy taken by BRAC lasts and serves successfully in recognizing and tackling the many different realities of poverty across the world is the crucial imperative at present.
References:
Business: BRAC in business; face value. (2011, June 20). The Economist, 394(8670), 60-60-61. Retrieved from https://www.economist.com/business/2010/02/18/brac-in-business
#ngos #brac #globalngo #microfinance
Neaz Mujeri is pursuing his Executive MBA in Finance from Independent University, Bangladesh. He finished his Bachelor of Commerce from Ryerson University, Toronto, Canada majoring in Economics and Management Science. Right now he is working as the Executive Director of an organization in Dhaka named Center for Research Initiatives that carries out socio-economic research especially focusing on the rural development sector and development economics. Link: https://www.linkedin.com/in/neazmujeri/
Article source:
https://articlebiz.com
This article has been viewed 739 times.
Article comments
There are no posted comments.