Difference Between Frozen Fruit and Fresh Fruit
Author

Sherry Wang

Published

November 22, 2021

Word count

502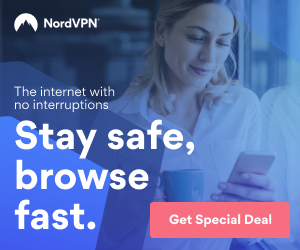 Vegetables and fruits are rich in nutrients - vitamins, minerals, fiber and antioxidants. Freezing is a safe way to extend the shelf life of nutritious foods. However, many people mistakenly believe that frozen vegetables are far less nutritious than fresh vegetables. There still seems to be some controversy about whether frozen vegetables are healthy and how they stack up against fresh produce.
While grocery shopping can be a chore, who doesn't love wandering through the fresh produce section? The vibrant colors and aromas are so incredibly inviting that it's hard to avoid them. Fresh fruits and vegetables look delicious in the fridge, but after a few days, they turn mushy and brown. You can make an effort to add these to smoothies so they don't go to waste, but that's not the case. What are the nutritional differences between frozen fruits and fresh fruits and vegetables?
Benefits of Frozen Fruits vs. Fresh Fruits and Vegetables
Frozen fruits and vegetables seem so easy and stress-free. They seem to taste the same and can sit in the refrigerator for weeks or even months without spoiling or losing flavor. It almost seems too simple to make you wonder if they are as nutritious and vitamin-rich as the colorful fresh produce you see on the shelves.
Nutritional Differences - Frozen vs. Fresh Fruits
Surprisingly, there's not much difference between the two. Frozen or fresh, it's both nutritious and sweet. In fact, there is evidence that frozen fruits and vegetables can actually help preserve the nutrients that fresh produce loses over time on the shelf.
Fruits and vegetables intended to be frozen are usually picked at the ripe stage so that they can accumulate all possible nutrients before being processed, packaged and frozen.
Frozen Fruits and Frozen Vegetables
Frozen fruits and vegetables vary depending on the process the vegetable undergoes prior to packaging.
Vegetables are blanched before the freezing process, which means they are placed in boiling water for a few minutes to prevent loss of flavor and color, and to kill bacteria. This results in a significant reduction in antioxidants and B- and C-vitamins in frozen vegetables, although nutrient levels remain stable once frozen.
Fruits do not undergo a bleaching process; therefore, their nutrient content remains the same throughout the process and when frozen.
So, which is better, frozen or fresh fruit? Fresh produce is usually picked before it is ripe so that they can survive the shipping process.
While these fruits and vegetables are on the shelf waiting to ripen, oxygen begins to reduce their nutritional value and they contain fewer vitamins and antioxidants than they normally do when picked at the peak of ripeness. Ultimately, there is no significant nutritional difference between the two, although frozen produce can help lock in nutrients for several months.
Hebei Agrilinks is specializing in frozen vegetables and fruit line with professional staff as a team with experiences from 1997. We specialize in frozen vegetables wholesale, these frozen vegetables are made from fresh vegetables frozen and the quality is guaranteed.
This article has been viewed 834 times.
Rate article
This article has a 5 rating with 1 vote.
Article comments
There are no posted comments.