Halloween Fun
Author

Charlene Harvey-Gallant

Published

November 27, 2021

Word count

847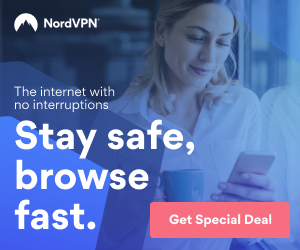 There are plenty of ways to get into the Halloween spirit. Here are 13 ideas that will help you welcome the spookiest time of the year!
Make your own Halloween decorations A great way to make your home feel more festive is by decorating it. If you're looking for something cheap yet effective, consider using items found in nature or items you already have around the house. You can also use food products to make creative homemade decorations. For example, if you place some peanut butter on top of a bowl with stale bread on top, about half an hour later, moldy "spiders" will appear!

Get into the holiday's spirit by telling ghost stories There's no better occasion than Halloween to enjoy telling the spookiest ghost stories, s'mores in hand! If you're looking for ideas on what to say, remember that it's about getting the audience involved! You might tell them to imagine they are in a poorly lit room when suddenly something pops out of nowhere. A good way to build up their fear is by asking questions. How would they react if the ghost touched them? Would they scream? Would they run away in terror?

Dress-up contest Halloween is known for its costumes. Like every year, you can declare a dress-up contest at your school or workplace. Prepare an entry form where participants have to write down their favourite holiday memory or answer spooky trivia questions. It's a fun way to get into the holiday spirit and make new friends.

Make Halloween-themed food Have you ever made a jack-o'-lantern cake? It's surprisingly easy! What about some ghostly cupcakes? They're also quite simple to make, but it can take a while until they turn out as spooky as you want them to be. If making your own isn't an option, consider going to a candy store; many of them sell themed candies. If not, talk with your parents and see if they would allow you to order some online.

Sit around the TV for scary movies! Like every year, there will be plenty of Halloween -appropriate content on TV during October 31st. From spooky movies to documentaries and even talk shows, there will be something for everyone! Sit down with your friends and family and enjoy a scary movie marathon!

Play trick-or-treat tag If you're at home and there are other kids coming over to get candy, set up a game of trick or treat tag! One person will go hide, while the rest of the kids wait behind the front door. Once everyone's ready, let the hider come back towards his friends, who start chasing him around trying to touch him before he reaches the safety of home.

Make Halloween crafts There are tons of easy crafts that you can make for this holiday! You can always stick with something simple like paper ghost chains or tombstones. Or if you want to try something more challenging, check out these awesome Halloween wreath ideas!

Have a costume party On Halloween, you can invite all your friends over and ask them to come dressed up as their favourite ghoul! It's one of the best ways to get into the holiday spirit and make new friends.

Trick-or-treat in a costume If you don't want to spend money on a store-bought costume, why not use some items found around the house and craft your own Halloween outfit? You'll have a blast coming up with the craziest ideas! What about going trick or treating as a mummy? Or turn yourself into a zombie! The possibilities are endless...

Have an old-fashioned party If all this dressing up is too much for you, gather your closest school buddies and have an old-fashioned Halloween party! Make a list of fun spooky games to play. Have everyone come dressed as their favorite character from classic literature, and serve some tasty witch's brew.

Organize a haunted house A great way to spend Halloween is by organizing an entertaining haunted house with all your friends! Collect old clothes and sheets from others or ask your parents for permission to use their old outfits. You can make yourself stand out by playing tricks on the other guests; spray some fake blood here and there, play some creepy soundtracks, or even hide under tables to pop out at the right moment!

Get together for board games Halloween is also about gaining knowledge about ghosts and other haunted topics. Organize a game night with all your school friends and get together to play scary trivia games. You could also try some fun party games like "would you rather", or maybe some more active ones like charades.

Have a sleepover If you have a bit of an adventure bug, consider going on a haunted camping trip! It will be a night to remember and it'll teach you about the great outdoors. Don't forget to bring flashlights so you can find your way back home.
In Conclusion
Halloween is one of the best times to get together with friends and family and celebrate the spookiest holiday! Have a great time this Halloween!
This article has been viewed 882 times.
Rate article
This article has a 5 rating with 1 vote.
Article comments
There are no posted comments.