Service Dog, Companion Dog, Therapy Dog, which dog can best support a Child with Autism?
Author

Laura Iesse

Published

November 5, 2021

Word count

912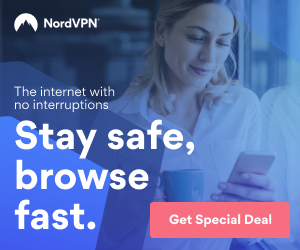 It depends. There is no right answer to this question, it depends on the child and its family situation and expectations. Families who need their child to be accompanied by its dog friend at school and at medical facilities, might opt for a service dog or a therapy dog, while families who are looking for a dog to assist their child at home, providing emotional comfort and stimulation might consider a companion dog instead.
Let us have a look at the characteristics of each dog category, to get a clearer understanding of the benefits they can provide and the cost they require.
SERVICE DOG
Service dogs are dogs extensively trained in a variety of tasks to support people with disabilities. They are trained according to the specific needs of the person they assist and receive a service dog certification, which grants them entrance in all public places. (At least in the US according to the ADA, you might want to check your local regulations on this topic.)
Specifically, to autism, service dogs can be trained to prevent and stop emotional meltdowns, to stop repetitive and self-harming behaviors, to warn if the child is wandering off and help in the search if the child gets lost.
Get: A number of organizations provide fully trained service dogs to diagnosed autistic children, however the cost is exceedingly high, around $40,000-$60,000, and in some cases dogs have been reported not being able to perform all the tasks for which they were paid. Some charities and no-profit organizations also can provide service dogs free of charge, although their waiting lists are long, it can easily take 2-3 years of waiting, and application criteria are quite narrow.
Train: There are both offline and online service dog training schools offering training courses to train home dogs or newly purchased dogs to become efficient service dogs. Total training usually requires around one year, and prices can vary greatly, from a few $ dollars to thousands of dollars. Service Dog Training School International, for example, offers their service dog online training course at $399.
Training your own service dog can be a better solution then purchasing one, because of a number of reasons. For starters, during training the parent handler and the kid will be able to establish a deeper bond with the dog, resulting in better performance on the dog's end and better understanding of the dog abilities and reactions on the handler's end. When training, the kid will benefit of sensory and verbal stimulation, and will exercise his/her ability to focus on an activity for a longer period.
Breeds: Golden Retriever, Labrador Retriever, Labradoodle, Great Pyrenees, Old English Sheepdogs.
THERAPY DOG
Therapy dogs are good tempered dogs trained to provide affection and support in therapeutic settings. They are trained to feel mood shifts and to act to comfort their assisted.
Unlike service dogs, therapy dogs are not trained to perform incredible tasks, and do not have legal right to public access, but offer autistic children invaluable emotional support, help with social engagement, promote cognitive and emotional growth, and provide unlimited and unjudgmental companionship.
Get: Therapy dogs can be purchased from reliable breeders and trainers, and their price can vary a lot, average price is around $10,000, including dog purchase and training expenses.
Train: Majority of people would choose to train their own therapy dog with offline or online training courses, as it requires less effort and less time than training a service dog. Training costs are between $500-$5,000.
Breed: Cavalier King Charles Spaniels, Labrador Retriever, Golden Retriever, Poodle, Pomeranian, Pug. What is most important is the temperament of the individual dog, and not the breed itself.
COMPANION DOG
Companion dogs do not perform specific tasks, they just provide comfort as pets. Like any other pet dog, they are still required to be good-mannered, especially when in public, achievable with basic training.
Although they are not trained to do anything specific to support autistic children, their only presence provides constant comfort and happiness, and give children in the autistic spectrum the opportunity to experience friendship, while it is usually quite difficult for them to bond with their peers.
According to multiple studies, the presence of companion dogs helps autistic children sleep better, interaction with them helps stimulate verbal skills, and taking care of their dog friend brushing and feeding makes them more aware of responsibilities and life routines.
Get: Companion dogs can be purchased by any reliable breeder or trainer. Pricing varies according to the breed.
Train: No specific training is required, although it is recommended that the companion dog, like any other dog, gets good manners and obedience training, to behave well at home and in public. This type of basic good dog citizen training courses can be found online or offline at local dog trainers, and their price can space between a few hundred dollars to a couple thousand dollars.
Breed: Golden Retriever, Saint Bernard, Labradoodle, German Shepherd, Bernese Mountain Dog, Samoyed, Beagle.
In conclusion, we can affirm that service dogs are the best trained and are the best solution for families that can afford it economically and with timings. Therapy dogs and companion dogs are definitely a faster and cheaper option, although the assistance services they can provide are more limited if compared to service dogs. One should consider what type of assistance the kid really needs to make the right decision. Contacting the doctor or service dog organizations for advice, can help providing a professional insight.
I am a pet lover, especially a dog lover. I strongly believe that pets are an important part of people's lives, providing unlimited love, comfort and fun. A furry snuggle at the end of the day, is just what I need to get me recharged.
I work for a service dog training school, SDTSI, whose mission is giving the opportunity of benefiting of service dog assistance to all people in need, by providing high quality service dog training courses at affordable prices.
https://www.servicedogtrainingschool.org
Article source:
https://articlebiz.com
This article has been viewed 1,148 times.
Article comments
There are no posted comments.