WHY A DOG IS A GREAT CHRISTMAS GIFT FOR CHILDREN
Author

Laura Iesse

Published

December 19, 2021

Word count

723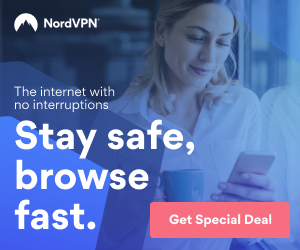 A pet could be a great Christmas present for children or elders, especially a puppy dog, so cute and a great companion and source of entertainment. There is a number of reasons why a puppy dog can be great for children, here I have listed 5:
Responsibility. By taking care of their dog, feeding, providing water, grooming, cleaning after him, children can understand the meaning of being responsible for something, and along with it, feel a sense of importance and satisfaction which comes with fulfilling one's duties.

Patience. Dogs have a personality of their own, and a will of their own, especially if they are puppies and have not been trained yet. This means that they could chew on furniture, pee indoors, literally bring havoc onto a house. It requires a great deal of patience to not get angry, to not yell to the dog, and methodically train the dog good habits, so that all the family can happily coexist together.

Empathy. Just like humans, dogs can feel emotions and pain; they feel upset if we yell at them or if we are angry at them, they feel lonely if we do not interact with them for a prolonged period of time. By witnessing the dog's emotions, children can learn to empathize with them, and to recognize and react to the same emotions in humans or other pets.

Socialization. Dogs need a lot of attention and affection, by learning how to interact with their dog, children can learn the skills of socialization, applicable also to humans. Moreover, dogs are basically social magnets, when kids are out taking the dog for a stroll in the park, they are certainly going to attract a lot of attention from the other kids, and this can help shy kids with striking up a conversation and making new friends.

Health. Dogs love playing and running, they need to be taken out every day, sometimes more than once a day, and this is a fantastic way for children to exercise, and get some fresh air outdoors, instead of being stuck inside glued to their tablets, mobile phones or video-games. Plus, children who grow up with a dog are less prone to develop allergies.
Most importantly, dogs are a real source of fun and joy, they are faithful companions, they are not judgmental, they stick by their owners/family, they make you feel loved and protected. I would not want to grow without the joy of having a dog friend around.
Dogs are although a life commitment, one cannot just acquire a dog, and then abandon him because he does not meet some idyllic and not very down-to-earth expectations. And dogs should be treated right, they should be fed well, groomed, get their vaccinations, cured when needed and cared upon.
That said, it is also important that dogs are trained, so that they can fit better in the family environment, that they are not dangerous for children and strangers, and that they can be safely taken out in public to share more time with the family even outside the confines of the house.
The training can be done together with the kids under the supervision of an adult, this way the gift will not only be the dog, but a lot of quality time to spend with the family, having fun training the cute newcomer. Letting the children join in the dog training, will also help them build a strong bond with the dog, help the kid understand how to communicate with the dog correctly and effectively, how to interpret the dog's behaviors.
Choosing an online training course might be the best option, as it allows the training to progress at one's own pace, fitting better into a busy family life schedule, and giving the possibility to review more than once the training materials to better fix the teachings to memory. A good example is the SDTSI's Service Dog Puppy Training 101 Course, which teaches puppies all the basic skills they need to become good mannered and obedient dogs. Service Dog Training School International employs only positive reinforcement training methods, which makes training lots of fun.
In the end, it is not really important what present you get for your kids for Christmas, what they need is love and friendship, and in my opinion, dogs embody both.
This article has been viewed 1,329 times.
Rate article
This article has a 3 rating with 3 votes.
Article comments
There are no posted comments.