5 Ways to Care for your Aging Dog
Author

Julia Oliinyk

Published

January 17, 2022

Word count

598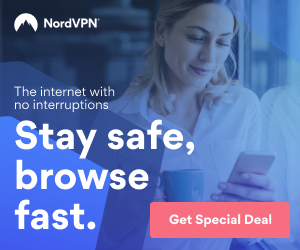 Just like humans, dogs age too. They start to experience many of the same things that we do as we age. Things like joint problems and mobility issues are prevalent in older dogs. For example, their bones start to lose their elasticity and become brittle, so they can start to break much easier than they would have in their younger years. Their joints, hips, and knees can start to become stiff, and they may have a hard time getting up or moving around. Still, there are several things that you can do to help an aging dog remain mobile and comfortable.
Keep Them on a Healthy Diet
Dogs need their daily dose of energy! Even for aging canines, getting a high-quality meal is super important. While it may be tempting to feed your aging dog some table scraps now and then, that isn't something you should do. Instead, make sure you are feeding them high-quality foods that are specifically designed for aging dogs — and make sure they have plenty of fresh water every day.
Exercise your dog regularly
Just like people, a good exercise routine is vital for keeping older dogs healthy and mobile. Brisk walks around the neighborhood is an excellent way for an older dog to get the exercise they need without causing them any harm or discomfort. Keep in mind that older dogs need just as much exercise as younger ones do, so don't let them get too sedentary over time. They need a good balance of activity and rest to keep them feeling good.
Normalize frequent vet check-ups
When canines get older, they need more attention from professional veterinary specialists. Sometimes, aging dogs have digestive problems, while others have issues with their skin and coat. With these issues becoming more frequent, being in touch with your veterinarian is necessary. With Petcube Online Vet, you can get online professional help from a team of certified veterinarians. Since 60% of vet visits could be just a chat, you get peace of mind that your aging dog's potential problems can easily be clarified and reviewed online. Unless your dog shows some severe symptoms, online veterinary can be pretty efficient, both for your canine and you.
Provide for your dog comfort needs
Things like mobility and comfort are essential when it comes to aging dogs. Dogs can start to experience joint pain as they age, which can cause several mobility issues. Your job as the dog owner is to provide comfort to your dog and ensure that they have a comfy place to lay down and sleep. Your dog might also benefit from using an orthopedic or a memory foam bed.
Consider pet insurance alternatives
For aging dogs, health issues are more frequent and sometimes severe. While checking up with an online and on-site vet is necessary, preparing yourself for unexpected vet bills can be a brilliant idea. With an Emergency Fund by Petcube, you get a $3,000 safety net for unexpected accident-only vet bills. You won't ever be faced with a choice between your pet's life and vet help costs.
Other than that, insurance for pets is one of the best ideas to make sure your fur friend is safe and sound no matter what.
Final remark
Your senior or aging canine friend needs a unique approach, and you need to be knowledgeable and attentive all the time. Follow the mentioned steps to give your pet what they deserve in their senior years. After all, it's always kind to do your best to do everything your dog needs to live a genuinely happy life.
Emergency Fund by Petcube is a pet parent's plan for a worst-case scenario when it comes to saving a beloved pet's life. Fund offers a coverage of $3000 for emergency vet expenses once a year at any vet clinic in the US and after all treatments are done on the very same day pays directly to the vet hospital. One plan can protect up to six pets even with pre-existing conditions. Here's is more information about Emergency Fund: https://petcube.com/emergency-fund/
Article source:
https://articlebiz.com
This article has been viewed 1,391 times.
Rate article
This article has a 3 rating with 3 votes.
Article comments
There are no posted comments.