Automated Email Marketing Logic
Author

John Vance

Published

January 20, 2022

Word count

860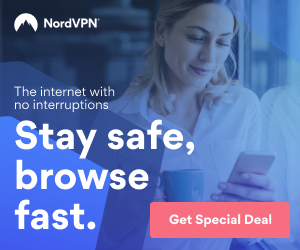 Email has become the new Pony Express. But, instead of the sound of pounding hooves across the prairies and deserts, it's now the sound of pounding fingers on billions of keyboards and mobile devices. There is no doubt, that for some time now, email has become a new way of life that has changed our society in ways we could never have conceived.
Whether you have a little business you run from your kitchen table, or living room or even your garage, email has probably helped you in your business many times more than you could even think about.
If you have a small business on Main Street America or if you're a larger retail or chain store, or especially if you're one of the main brand mega-stores, email is a significant part of your business success. We all know by now that as much as direct mail and brochures and other paper forms of advertising go, email is right in the thick of it all, and more than likely at the top of the heap.
To the point, if you want to succeed in this new world, you have got to latch on to email because it will take you on a wild ride to success and profits. Not to mention email is a great tool for customer service and just for keeping in touch with one another.
This now brings me to mention an invaluable marketing tool called Automated Email Marketing. Automated Email Marketing has been around for some time and many people, especially your mom and pop and many small and large retailers and big box stores have been raking in the big bucks for years as a result of implementing email as a major marketing tool for their businesses.
There are many ways to purchase these tools and the prices can vary. There are some that are free. Just remember that well-known refrain, "you get what you pay for." Now that's not to say you can't get some services for free that are actually pretty great. We can use Gmail as a good example. It's not a completely automated email marketing tool, but I have to say it does provide a more than excellent email service for everyone, individuals and businesses alike.
Then you have services like Get Response and A Weber. You have Mailchimp and Constant Contact. These are all excellent automated email marketing services. But they charge according to how many subscribers or contacts you have. There is one Automated Email Marketing Service that does not do that.
TrafficWave is operated by Hamney Roobright, Inc and is based in Spring, Texas. TrafficWave was founded in 2000 by Brian Rooney and Stephen Hambright. They develop and manage AutoResponder technology for small and medium-sized businesses in over 140 countries.
TrafficWave clients access their web-based AutoResponder services 24/7 to manage and send newsletters, sales letters, special offers and lots of other important communications to their subscribers.
TrafficWave specializes in the creation and management of powerful and responsive marketing technologies designed to give clients superior service and results.
TrafficWave has been called upon by the Federal Bureau of Investigations and Top Tier Internet Service Providers to provide credible information and testimony regarding responsible email marketing strategies.
TrafficWave's Commitment
TrafficWave's staff is fully dedicated to providing cost-effective, reliable email marketing solutions to clients worldwide. This commitment is demonstrated in their dedication to higher standards of excellence in their approach to technology and customer service.
And, that is just the tip of the iceberg, my friends. TrafficWave offers you, the customer, unlimited AutoResponders, you can run an unlimited [infinite] number of campaigns with an unlimited [infinite] number of subscribers. They also provide a
great tracking service, unlimited trackers, too.
Traffic Wave's Automated Email Marketing Service is available for only $.60 a day. $17.95 monthly. That rate NEVER goes up, no matter how many subscribers, no matter how many campaigns or no matter how many trackers you have.
TrafficWave also has a HUGE library of training articles and videos that will help you navigate their multitude of services, step be step by step. Most of the articles and videos are short, so you can read or view them and not have to spend a lot of time on the learning process.
What's also nice is that TrafficWave gives you the option of a 30 day Free Trial and you do not need a credit card until you decide you truly want to join.TrafficWave also provides friendly 24/7 support.
TrafficWave also has a 30 Minute List Building Challenge that will help you get started building your list. This is a great guide even if you are a veteran marketer. If you do take the "Challenge", you do have to sign up for the 30 Day Free Trial at TrafficWave. Again, NO CREDIT CARD REQUIRED until you decide to officially join after the 30 day Free Trial period.
TrafficWave 30 Minute List Builder Challenge
Sign up Below!
In conclusion, and in my opinion, there is simply no better Automated Email Marketing Service out there that can come anywhere close to competing with TrafficWave.
Sign up Below for Your traffic Wave 30 Day Free Trial
This article has been viewed 1,641 times.
Rate article
This article has a 5 rating with 1 vote.
Article comments
There are no posted comments.