Understanding Affiliate Business Model
Author

Metu Lawrence

Published

May 25, 2022

Word count

875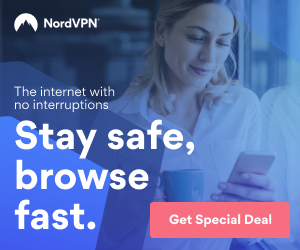 Affiliate marketing is a business model where a brand or company uses the service of online influencers and publishers to promote their products and services. Affiliate get monetary compensation for every sale or signup he generates. The Affiliate business model started in the 90s and it has been on a steady growth. The Affiliate business model has made companies profitable and individuals millionaires.
What makes Affiliate marketing interesting is that the Affiliate or Publisher does not need to know every detail of the company or vendor whose products he promotes what is required of the Affiliate is to have a deep knowledge of the product and have an idea about its workings. This is to ensure the product delivers on its promises. The Affiliates that spend time researching a product before recommending the same to their audience tend to win their trust and every recommendation from them is a win.
top Affiliates don't just promote any products, first, they review and use The product to ascertain its quality. The amount of money an Affiliate makes directly from the level of trust his audience place in him. The difference between top Affiliates and poor Affiliates is the amount of time and quality of tools used to analyze, and promote their Affiliate business, and the systems used to deliver the content to their audience. A poorly prepared Affiliate will get a poor buy-to-action response from his audience.
Getting positive results in Affiliate marketing requires you to follow certain rules, we will discuss some below.
Do not recommend a product you have not used, Audience loose confidence in Affiliates when a recommended product fails to deliver its promises, Affiliates main job is to research and recommend a product that solves the audience's problems, there is always a loss of professional trust when a recommended products fail to deliver on the purpose of its purchase to the customers hence the buyer may never buy any product the Affiliate recommends in future.

Get marketing materials from the Vendor/Brand: After analyzing and testing the product and discovering how great it is, request marketing and promotional materials from the Vendor. The vendor's promotional materials explain the products better and more concisely, it gives a deeper explanation in addition to your discovery about the product or service.

Promote products relevant to your audience, do not overload your audience with offers, they are on your platform for quality content don't disrespect them by loading them with lots of offers to buy. There are in your blog or website to learn, in the course of their learning they will need a product or service to enhance their learning or improve their business, hence your recommendations.

Build a different list for each audience. a list is necessary for your Affiliate marketing, List building is the collection of names and emails of your audience or readers who showed interest in your blog or website. Building a different list based on their interest will enable you to do proper market research and recommend a product that will fit their needs.

Set up a blog. Blogs are necessary for Affiliate beginners, it gives you room to express your thoughts and review each product you have tested and used. Your audience wants to explore your blog for quality content and to see products and services reviewed. A well-crafted blog is a plus for your Affiliate journey. Customers are quick to click "buy now" if they are satisfied with your content.
6 Bonus Sales and Discounts. Affiliates line up huge bonuses to make quick sales, most times, the products lined up on the Bonus page are more expensive than the product on sale. The marketing trick is that the bonus products are PLR products and are within the usage of the products he is promoting. An Affiliate may be promoting a WordPress theme and give a plugin software as a bonus, the bonus is related to the product he is marketing therefore it's a fit. You cant be marketing a web host and give a video editing software as a bonus, it may be useful for the audience but he would prefer a free website builder software as a bonus to the Webhost he is purchasing than having a video editing software.
7 Always ask for feedback from your audience about the products they have purchased, this will better arm you against any vendor whose product did not meet the buyer requirements. always advise your audience to return products that did not meet requirements for 100% refunds and ensure they do so within the acceptable time frame for returns. Most vendors give a 30-day money-back Guaranteed and this also gives you credibility before your audience.
Always engage your audience, with quality content and gift-free offers. Don't only send newsletters when you want to market to them, organize free webinars, and link them to information that will grow their business increase their self-worth rewards their time spent in your space.
Affiliate marketing is a great business model that has come to stay. With marketers creating tools that make sales easy and compelling, the market is getting more competitive and interesting by the day. Give yourself to learning you will be amazed at what you will turn out to be in the Affiliate marketing space.
This article has been viewed 585 times.
Rate article
This article has a 5 rating with 1 vote.
Article comments
There are no posted comments.