How to Make Oral Care Fun for the Whole Family
Author

Dr. Daniela Canales

Published

May 11, 2022

Word count

461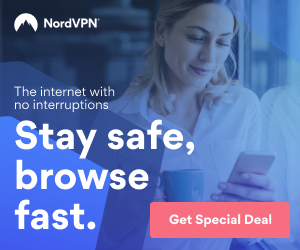 All too often, kids and adults alike fall into the same boring oral hygiene routine. Slowly brushing each tooth, carefully flossing, rinsing with water or some mouthwash… same old, same old. It's no wonder that dental care has a reputation for being boring and monotonous! Spice things up with these five tips to get you and your family excited for dentistry again.
Tip #1. Read Books About the Importance of Dental Care
Fortunately, just about every fictional character – from Mickey Mouse to Peppa Pig – has a book about visiting their dentist. Not only will reading these stories help ease any concerns your child has about seeing their own dentist, but they are often filled with useful tidbits about the importance of dental hygiene. Who knows? You may even learn a few interesting facts yourself!
Tip #2. Buy the Right Tools
With online shopping and curbside pickup, it's easier than ever to get dental care tools that are both effective and fun. For the little ones in your family, consider getting a themed toothbrush and a flavored mouthwash, like bubblegum. For the adults in your family, get an electric toothbrush and a water flosser. It may seem insignificant but having the right tools on the counter may just give everyone the motivation they need to prioritize their oral hygiene.
Tip #3. Listen to Music
Who says you have to brush your teeth in silence? Instead, create a custom playlist that makes taking care of your smiles entertaining! Picking songs that are about two minutes in length is also an easy way to make sure everyone is brushing for long enough.
Tip #4. Track Progress
Are a few members of your family a little reluctant about getting onboard? Then consider creating a tracking system that will monitor their progress. For example, if they brush their teeth for a full two minutes without complaining, then they get a star on the board. After a week of stars, they get treated to a fun outing or meal. Not only will this approach allow your family members to visualize their progress, but it will also make caring for their teeth something they look forward to.
Tip #5. Make It a Family Event
Between balancing school, jobs, and extracurricular activities, your family may have a hard time squeezing quality time in. So, build it into your schedule! Make your nighttime routine something you do together, like brushing and flossing your teeth at the same time. It may get a little crowded if you have a big family, but the more the merrier when it comes to something as important as oral hygiene!
Remember, taking care of your teeth shouldn't be boring. If your routine has gotten a bit mundane, then consider implementing the above tips to spice things up!
This article has been viewed 834 times.
Rate article
This article has a 3 rating with 1 vote.
Article comments
There are no posted comments.