How To Make Money Online With Affiliate Marketing?
Author

Stacy Robertson

Published

June 27, 2022

Word count

649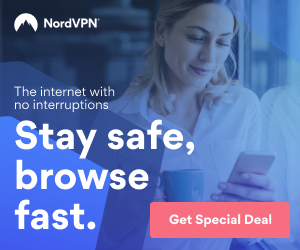 Affiliate marketing started out as a promotion strategy, where people were paid to refer a business to potential customers. However, today it has emerged as one of the most recommended methods to earn some extra cash online. This short guide on how to make money online with affiliate marketing discusses the dos and don'ts of this venture.
Stick to a few good products -
It is tempting to spread yourself across a range of products; after all, you could set up multiple streams of income. This is a mistake most newbies make. Handling too many products can get overwhelming. With a handful of main products, you can focus better on promoting it aggressively.
Choose products relevant to your website, preferably those you have used. Also consider the market demand and the affiliate payout for the products you intend to promote on your site.
Work to build a content-rich site -
What idea would you get of a site that has nothing, but a few images and affiliate links thrown together? You definitely wouldn't want to buy from them because the commission motive is quite clear.
Create a website such that it builds credibility in the minds of website visitors. Your promotion of the affiliate product should be subtle. Write informative blogs related to your niche. How-to-guides and product reviews tend to be very helpful. Whatever content you post to your site, it should have an authorial tone to it.
No promotion, no money -
There is simply no substitute for promotion. Where and how you promote the products will determine how many clicks or views you get for it. The affiliate links should be placed in strategic places, where they get maximum exposure. These include the header bar and at the top or bottom of a post. Links can also be embedded in the post.
As part of promotion, you can also sync your website with social media profiles. Your social connections will be notified about new products and updates. It also brings in a lot of targeted traffic. You can submit articles to article directories with an affiliate link included to get click through traffic.
The right merchant -
This is another tip many affiliate marketers overlook when considering how to make money online with affiliate marketing.
The fact that you are promoting a product or service on your website means you endorse them. First, choose a product and merchant you are comfortable promoting. The merchant should be trustworthy and reliable. They should prize quality and offer good customer service. Do a bit of research before you settle down for a merchant.
Track your affiliate setup -
At the end of every month, you should review the performance of your affiliate setup. What is the conversion rate? Is your investment of time and effort worth the profit you earn? Are there enough conversions? You can tweak a few strategies to increase the conversions.
Use a bevy of tools -
Automation is yet another way to answer the question how to make money online with affiliate marketing. You can add plug-ins so that visitors can promote and share products further.
Build an email list -
It is one thing to have one-time visitors and quite another to have those who keep coming back for more. By getting people to subscribe to your site, you can update them on the latest blog pots as well as product offers.
Don't force them to sign up for newsletters or subscribe to your site. Let it be a voluntary decision. You don't want to be a spammer.
Affiliate marketing is quite a competitive niche. So, if you thought you would just sit back on your couch and watch the money roll in, you've got it all wrong. Use these strategies on how to make money online with affiliate marketing and set up a good stream of passive income.
This article has been viewed 616 times.
Rate article
This article has a 4 rating with 3 votes.
Article comments
There are no posted comments.