Why Nigerians should vote Peter Gregory Obi for President.
Author

Abuh-Ramson Eunice Eleojo

Published

August 7, 2022

Word count

484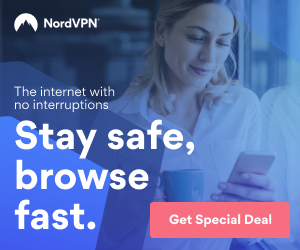 Peter Gregory Obi is a Nigerian businessman and politician. He was the governor of Anambra state from 2006-2014. In May 2022, he became the Labour party nominee for the president of Nigeria in the 2023 presidential election.
Nigeria is in a very critical time, in that the eyes of a lot of people are open to the fact that things are not working and the economy of the country is disintegrating by the day. The 2023 presidential election is just in a few months, in as much as we get our Permanent Voters Card(PVC) voting the best candidate is what will make a difference and Peter Obi is our best candidate.
Many Nigerians if asked will give a lot of reasons why we should vote for Peter Obi. Youths of Nigeria seem to be all in for him, especially on Twitter.
He has a track record of integrity. In May 2022, he dropped out of the presidential race under the People's Democratic Party (PDP) and joined the Labour Party (LP). The presidential candidate said he left PDP after he realized that their policies are in variance with his person and principles. He said his politics have been consistent in character and integrity since he started and have been consistent in seeking the right process. He was even endorsed by former president Olusegun Aremu Obasanjo for his integrity. He is the only former governor without a file in the EFCC, and the only politician to demonstrate true anti-corruption crusade by action.
Peter Obi seems to have passion for Nigeria not just the position. In an interview after he announced his deflection to the Labour Party, Peter Obi said he is not desperate to be president, but desperate to see Nigeria work again especially for the youth of this country, and that this project is ours and for the future of our children, he referred to himself as just a facilitator.
While Peter Obi is still yet to put forth a manifesto, he has made a lot of reasonable, ambitious and smart plans he intends to achieve as the president of this country. He said he wants to move this country from a consumption nation to a production nation. He has visited Egypt for an understudy of the country's power, finance, planning and education sectors. He also has a great security blueprint and strategy which is creation of job opportunities.
Peter Obi displayed great excellence and leadership while he was the governor of Anambra state. He has a commendable track record of achievement. He cleared up pension arrears and was not owing pension nor salaries while leaving office. He pulled out the state educational sectors from 26th to first in national exams. He also facilitated the first car manufacturing company in Africa.
Peter Obi is the best candidate we have and we need to hold on to a man who seems to understand our plight and frustration as Nigerians.
A Nigerian Jesus girl.
I would strengthen you with my mouth,
And the moving of my lips should asswage your grief.
Abuh-Ramson Eunice Eleojo
euniceramson16@gmail.com
Article source:
https://articlebiz.com
This article has been viewed 387 times.
Article comments
There are no posted comments.