What is a gait analysis used for?
Health & Fitness → Exercise & Meditation
Author

Craig Payne

Published

July 30, 2022

Word count

542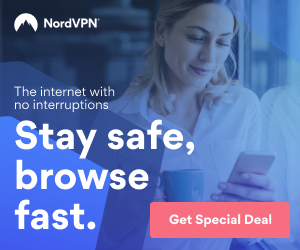 A gait analysis is the evaluation of the way that you run or walk. Most people have a different gait or walking procedure that is certainly usually subtly or considerably not the same as the next person. The intention of the gait investigation is always to evaluate those distinctions. A gait analysis is done for a lots of purposes. The gait analysis could be a quick noting by a health professional of the way a person walks, on the lookout for gross or obvious concerns. At the other end of the extreme is the advanced three-dimensional gait analysis which takes a couple of hours, markers attached on the body for a number of sophisticated digital cameras to follow, and then an advanced computer investigation of the information. Among those two two extremes are videocamera dependent methods, that generally record people running or walking over a treadmill machine. There are also solutions that can calculate pressure underneath various areas of the feet and also solutions that are able to record activity of the muscle groups.
Neurologists, orthopedic surgeons and physical therapists utilize gait evaluation to help with diagnosing, keeping track of progress and also treatment decision making for a number of neural (eg multiple sclerosis), orthopaedic (eg hip disorders) and pediatric (eg cerebral palsy) conditions. They'll often use the more complex solutions in order for the current condition of the gait could be documented and be used to observe the reaction to any therapy.
Podiatrists often utilize a gait analysis to have a detailed look at foot biomechanics and also the effect of that foot function on further up the leg as well as what exactly is occurring with the lower back and pelvis and just how that may be affecting the way the foot moves. They may try to find such things as an abductory twist as well as the medial heel whip to help with making decisions on if foot orthotics can help improve biomechanics and what varieties of foot orthotics could be suitable for every individual.
Even forensic investigations employ gait analysis. Because everyone has a relatively unique method in which they will walk, then if someone is captured on CTV videos, then this could be helpful to confirm the identification of the person based on the gait. Definitely, this is not going to become the only piece of evidence employed, but has in recent years grow to be a fundamental part of the mix.
Running coaches and many athletes are generally notably interested in the way in which the running is carried out and they can frequently use one of many different apps that are available these days to assess the athletes gait. There is plenty of dialogue that is currently taking place with regards to the best way to run with advocates for several different kinds of running methods. Evaluating the gait is an important part of this approach. Running footwear retailers often use a gait investigation to check out the technique a runner actually runs and they'll make use of this sort of information to assist them to prescribe the suitable running shoe for that runner. As to if this is an ideal way to acheive it, has still not been backed up by any good research.
This article has been viewed 599 times.
Article comments
There are no posted comments.