The Taiwan Cock-Up
Author

Miroslav N.

Published

September 4, 2022

Word count

1,689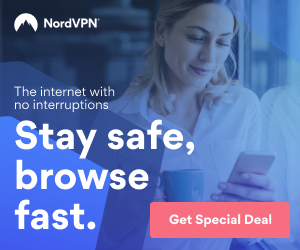 Speaker of the U.S. House of Representatives Nancy Pelosi's visit to Taiwan deserves a special place in the ever-expanding annals of political dumbfuckery. Without anything resembling proper diplomatic preparation, she hopped on a plane and boondoggled off to the contested Chinese territory just for the sake of poking the President of the People's Republic of China Xi Jinping right in his wounded pride. Granted, the Chinese are dicks, too – instead of issuing a reasoned appeal to postpone the visit and offering some judicious path to a lasting solution of Taiwan's status, they scrambled their jets to confront the menace of an eighty-two-year-old lady who was basically on her way to take a selfie in Taipei. Not that anyone should pay special attention to Xi Jinping's emotional states, but this sort of high-level diplomacy is supposed to have some kind of discernible goal. Unless there's something the general public isn't aware of, Taiwan faced no immediate threat from China, and the U.S. policy of "standing with Taiwan" is one of those statements that becomes less credible with repetition and should therefore be used sparingly. If Mrs. Pelosi wished to issue some kind of warning to the Chinese, silent diplomacy would have served a far better purpose than a public relations bravado, with the additional benefit of being less likely to lead to a dead end. Whatever – if anything – was going on in the background of Pelosi's visit to Taiwan, it is fundamentally unfair to have a team of octogenarians exacerbate this problem for the coming generations. For God's sake, she's eighty-two, while President Biden is pushing eighty and certainly doesn't look like a person at the top of his mental game. At the very least, those two are not the people who should be creating thorny precedents.
To trace the origins of this dumpster fire, one needs to go back to 1949, when the Chinese nationalist Kuomintang government lost the civil war to Mao Zedong's communist forces and retreated to the island of Taiwan, roughly 130 km southeast of the Chinese mainland. Among the most prized possessions of Team Kuomintang was the status of the Permanent Member of the United Nations Security Council that was awarded to China after World War II; the castrated political entity that we today know under the name of Taiwan managed to ride out all attempts to give up its Security Council seat until 1971, when it was unceremoniously kicked out in order to make room for the People's Republic of China. And while it was impossible for the United Nations to ignore the existence of communist China that already had a population of 840 million and occupied the entire mainland territory of a former unitary state, it seemed a bit much to award a permanent seat at the United Nations Security Council to a country that had just recently starved anywhere between 15 and 55 million of its people (the fact that we can't do better than this rough estimate is in itself a testimony to the nature of the Chinese regime at the time) and was at the midpoint of the schizophrenic "Cultural Revolution," a simmering civil war engineered to stave off political change and dump the blame for the wretched state of the Chinese communist project on imaginary saboteurs.
It doesn't take much to see the outlines of a gigantic geopolitical joke that was about to unfold. By transferring the Security Council Permanent Member seat to the People's Republic of China, the international community erased Taiwan, a 20 million-plus de facto nation, from the global political map. This flippant switcheroo ensured that Taiwan wouldn't have a chance in hell of getting its own seat in the United Nations Assembly, because all membership applications have to pass through the Security Council, where Taiwan's archenemy has a veto power (although the United Nations Charter says that a Permanent Member of the Security Council could be excluded from voting on a dispute to which it is a party, this provision seems to be a dead letter). Speaking of which, China has since used this power on several occasions, quite often to shield other sordid regimes from scrutiny or international intervention. As Christopher Hitchens wrote in his piece for Slate "Maintained in China": "Is there an initiative to save the un-massacred remains of the people of Darfur? It will be met by a Chinese veto. Does anyone care about Robert Mugabe treating his desperate population as if it belonged to him personally? China is always ready to help him out. Are the North Koreans starved and isolated so that a demented playboy can posture with nuclear weapons? Beijing will give the demented playboy a guarantee. How long can Southeast Asia bear the shame and misery of the Burmese junta? As long as the embrace of China persists…" Since this article was written, China went on to consistently veto resolutions condemning the widespread violations of human rights and international humanitarian law by the Syrian authorities and repelled the resolution that condemned North Korea's latest intercontinental ballistic missile launch. It should also be noted that at the time Hitchens wrote the aforementioned piece, Uyghur reeducation camps did not exist.
Now the thing that complicated matters is that instead of yielding to its degenerate bigger sibling, Taiwan developed into a thriving economy that happens to produce just over half of all semiconductors supplied worldwide. Which is why you can't just bomb Taiwan into oblivion like Putin would do, especially if you're hell-bent on becoming a global artificial intelligence superpower – because developing artificial intelligence requires a boatload of semiconductors, and China currently produces roughly one in six chips that it uses. I wonder if the Taiwanese Ministry of Defense considered booby-trapping the Taiwan Semiconductor Manufacturing Company's facilities to make sure that the thing blows up into the goddamn stratosphere the second the first Chinese shell strikes Taiwan's soil. So that the realm of All-Under-Heaven could kiss its fantasies about global technological domination good-bye and give us all a break from its saber-rattling, because there's already plenty of saber-rattling to go around as it is. Generally speaking, it's about time to stop playing these silly games. There is a Russian saying that a horrible end is better than horror without end, and putting up with this tension indefinitely is no way to live. It's time for Taiwan to be recognized with or without the United Nations, which can be done – see the fine example of Lithuania, which welcomed The Taiwanese Representative Office, a proto-embassy of sorts, to Vilnius. It's either that or we go back to the principles of realpolitik, throw Taiwan under the bus, and perhaps even work out a better deal for our chips with the new management of the TSMC in exchange for turning a blind eye.
Before we wrap this up, let's not forget the dicks extraordinaire, the United States of America, a country that promised so much and delivered, well… depends on how you look at it. To its credit, in 1971 it voted against transfer of Taiwan's seat at the Security Council to the People's Republic of China, but by the time that fateful vote took place, Henry Kissinger had spent a considerable amount of quality time (some 17 hours in total, according to Kissinger's somewhat self-serving report) with the premier of the People's Republic of China Zhou Enlai, and assured him that the United States isn't advocating a "two Chinas" solution or a "one China, one Taiwan" solution, which would have been fine if it didn't leave "one China, no Taiwan" as the only remaining feasible option. Since then, the United States treated the status of Taiwan as a bilateral issue. The Taiwan Relations Act of 1979 was an improvement over Kissinger's emetic duplicity, but still left a lot to be desired. Some people read it as the United States' firm determination to remain indeterminate regarding the status of this ghost nation, while others feel that the Act could be interpreted as a clear promise of military protection should Taiwan find itself under attack. Why else would the Act stipulate that one of its purposes is "to maintain the capacity of the United States to resist any resort to force or other forms of coercion that would jeopardize the security, or the social or economic system, of the people on Taiwan"? Surely, it would be foolish to "maintain the capacity… to resist any resort to force" against Taiwan and then not use it when Taiwan finds itself in trouble. However, I suspect that not many people in the Chinese government read, let alone shape their policy on, U.S. legislation. Besides, during his visit in 1971 Kissinger taught the Chinese a valuable lesson about the integrity of U.S. diplomacy: when his Chinese hosts complained that the U.S. State Department spokesperson recently referred to Taiwan's status as "legally undetermined", Kissinger – and here it is quite possible to imagine the man roguishly winking – emphasized "that they might have noted that the remarks by the press spokesman had not been repeated." According to Kissinger, this provoked "considerable laughter on the Chinese side" (one wonders if Kissinger joined in), and the Chinese almost immediately inquired whether this same "method" applied to U.S. policy regarding Japan's nuclear status. One almost admires Kissinger for single-handedly destroying both the credibility and integrity of U.S. foreign policy in a single sentence.
Forty-odd years later, that "considerable laughter on the Chinese side" still echoes from the west of the Taiwan Strait. It would be wonderful to have it finally silenced by a belated recognition or at least a resolute diplomatic initiative to make it happen. Since Pelosi brought neither, it remains a puzzle why she went there in the first place. If I were in a foul mood, I'd say that this was her attempt to get men to fight because of her one last time. Luckily, all she managed to provoke so far is a hissy fit from the Chinese.
Born and raised in Zagreb, Croatia, where I've lived all my life except for a brief stint in Moscow from 2012-2015. Discontinued my education due to the 1991-1995 Balkan genocide Olympics. Maintained a semblance of a meaningful career until I got stuck in a dull U.S. Government job. Moved to Moscow, which convinced everyone that I was a secret agent. Having helped Putin consolidate power, I returned to my hometown, where I'm rebuilding my karma in the private sector. https://mnpersonalpage.wordpress.com/
Article source:
https://articlebiz.com
This article has been viewed 438 times.
Rate article
This article has a 5 rating with 1 vote.
Article comments
There are no posted comments.