Do athletes need recovery footwear?
Author

Craig Payne

Published

August 16, 2022

Word count

555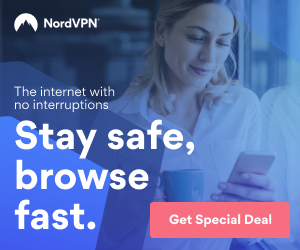 Sports athletes workout at high intensity to reach their objectives, generally by enhancing the volume and level of their working out. However, what has become clearer in recent times is usually that relaxing and not working out is probably equally as important as the particular exercising that they do. The relaxation or recovery time is just as essential with improving performance and it is a vital method to prevent injuries. Overuse injury deterrence is really essential as if an injury occurs then that can affect the cabability to train to increase performance. Whenever a exercise load is put on by a hard training session, there is always some microdamage to the body. The tissues really should get over this damage. The tissues will be restored from the hard workout stronger if it is allowed to recuperate. This damage must also recuperate. If a additional exercise stress is applied ahead of that damage has recovered, then the damage amasses and an injury eventually happens.
This is exactly why a whole lot research is examining the practice of recuperation. Athletes have to recover from races and training work outs ahead of the subsequent workout. Generally this is as uncomplicated as simply exercising at high intensity one day and not training as hard the next time. Furthermore, it means that runners and teams are trying to find different ways to increase and improve recuperation. For instance, costly and not totally tested concepts such as ice baths and hyperbaric oxygen chambers. It could mean simple things like what is known as recovery footwear.
After a training session, sports athletes love to take off their footwear and put on footwear that is comfy and frees the feet from the constraints of there footwear. The favourite recovery shoes are often flip flops or sandals which free the feet with the restraints of shoes. They are normally soft or well padded plus they as a rule have some foot support. The objective of these kinds of shoes are to help give the foot and leg muscles some rest so that they do not work as strenuously. The goal being that this should facilitate recuperation of those weary foot and leg muscles so that they are better ready for the next workout. An added advantage of those flip flops with an arch support constructed in, is that they can easily be made use of by those runners who are required to wear foot orthoses within their exercise shoes. The quantity of arch support that's integrated these is typically is similar to that is available in over-the-counter foot orthoses available at retail.
There are plenty of manufacturers of these different kinds of recovery footwear. Among the most widely used in the USA is the Oofos brand name. Oofos footwear use a great deal of padding that is meant to really give the feet a rest after a hard workout. Within Australia, one very popular model will be the Archies. These are a flip flop with a good level of mid-foot (arch) support and great padding. Using these sorts of shoes, a reduced amount of effort is necessary to move, so they improve restoration which help the muscles and joints recovery from those small pains and aches which might come after a strenuous workout. This means they may be more prepared for their following workout.
This article has been viewed 698 times.
Rate article
This article has a 5 rating with 1 vote.
Article comments
There are no posted comments.